Accelerating business digitalization without breaking the security floodgates
Enterprise IT environments today are increasingly complex and evolving at an accelerated speed.
The push for technology infrastructures to be cloud-native and data-driven has fueled the adoption of DevOps practices, alongside modern tools such as containers, microservices, and serverless computing.
This fast-changing IT landscape has put pressure on cybersecurity managers to not only ensure critical systems are protected, but also are able to meet demands for high performance and speed.
It underscores the need for organizations to transform their cybersecurity approach to keep pace with technological shifts and business expectations. They also need the right tools to detect and combat potential attacks across a complex IT environment, which can comprise on-premises and multiple cloud platforms, edge devices, and data lakes.
To find out what cybersecurity transformation means for your business, join fellow CISOs for a lunch roundtable with FutureCIO and Imperva's CEO Pam Murphy on July 13, 2022.
Discussion areas will include:
–       How should business leaders reassess their cybersecurity strategy to keep up with today's IT environments and threat landscape?
–       What are CISOs biggest concerns in managing existing and new security risks from the adoption of cloud-native technologies?
–       How has the need to be data-driven and digital-first changed the way organizations view their cybersecurity approach?
–       What kind of data insights and visibility do CISOs need to better safeguard their corporate systems/devices?
–       How should business leaders go about selecting security tools to effectively detect and remediate security attacks in a fast-evolving IT environment?
Who Should Attend?
C-levels
Heads of IT
Heads of IT Security

Time

Topic

12:00

Registration & Networking

12:30

Opening by Moderator Eileen Yu, Editorial Consultant, CXOCIETY

12:35

Welcome Remarks Pam Murphy, CEO, IMPERVA

12:45

Self-Introductions by Participants and Moderated Discussion Moderator:
Eileen Yu, Editorial Consultant, CXOCIETY

Co-Hosts:
Pam Murphy, CEO, IMPERVA
George Lee, SVP APAC, IMPERVA


13:50

Closing Remarks

Senior Executive, IMPERVA

13:55

Wrap Up
Eileen Yu, Editorial Consultant, CXOCIETY

14:00

End of Event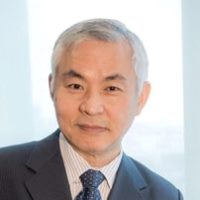 Allan Tan
Editor-in-Chief
Cxociety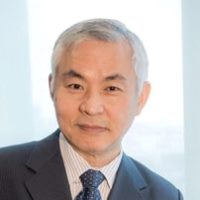 Allan Tan
Editor-in-Chief
Cxociety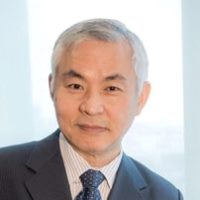 Allan Tan
Editor-in-Chief
Cxociety