Achieving an integrated experience capability for growth
According to The 2021 Digital Life Index study by Publicis Sapient, people embraced online mediums to close the gap created by social distancing. People used digital to consume content (75%), connect with people (74%), purchase goods (between 61%-68%), managed finances (57%), work (43%).
Interestingly, consumer experience with digital using Net Promoter Score reveal very disappointing data with only financial services receiving a positive (7), followed by retail (zero). All others scored negatively: technology (-2), telco & media (-4), travel & hospitality (-8), health (-9), -16 for transportation & mobility, public sector and energy & commodities, and real estate (-18).
What does this mean? Plenty of room to improve but more importantly an opportunity to grow by achieving differentiated competitiveness. Where to begin?
As highlighted in the IDC webinar: Building an Integrated Experience to Deliver on What Your Customer Wants, technology is the foundation for achieving digital transformation. However, it must be driven by the business and from the customer's perspective.
The key challenges highlighted in the Publicis Sapient study are around how organizations can better utilise into the data they already have, acquire the data they don't have, and how to balance the data needs of the different stakeholders in your organization with those of your customers.
On 8th March, FutureCIO in partnership with Boomi, invite you to an exclusive virtual roundtable to talk about the data element of your digital transformation journey.
Key issues to be covered at the roundtable include:
Aligning data strategy with business goals
Most important trends/opportunities impact data environments in 2022
Factors to consider in aligning a data strategy with digital transformation
How to overcome the challenges of using data to achieve digital transformation success
Who Should Attend?
Chief Information Officers
Heads of IT (Directors and above)

Time

Topic

11:00am

Introduction and scene-setting

Challenges facing telcos in 2022 (focus on data)
Barriers to becoming a data-driven telco

SAS

11:10am

Fireside chat

11:20am

Realising business value of becoming data-driven telco: the currency of growth, innovation and differentiation


Data is the golden key to unlock telco's growth potential
Consumers willingness to pay for digital experiences
Data culture accelerates digital services growth engine

Nicole Cheah, Industry Practice Leader APAC, SAS

11:30am

Panel discussion

Challenges facing telcos in 2022 (focus on data)
Barriers to becoming a data-driven telco
Steps to becoming data-driven Telco in 2022 and beyond

Moderator:
Allan Tan, Group Editor-in-Chief, CXOCIETY Panelists:
Danielle West, Principal Business Solutions Manager SEA, SAS
Nicole Cheah, Industry Practice Leader APAC, SAS

11:50am

Audience Q&A

12:00pm

Close of event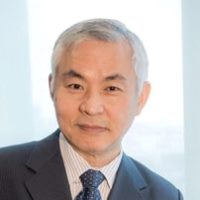 Allan Tan
Editor-in-Chief
Cxociety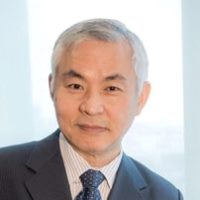 Allan Tan
Editor-in-Chief
Cxociety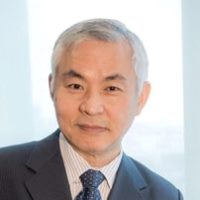 Allan Tan
Editor-in-Chief
Cxociety