Architecting a secure, resilient and scalable run-anywhere data strategy
Converging technology, governance and best practices to achieve an agile, intelligent and resilient environment
The quest to support digital transformation is expected to accelerate even further as businesses and communities settle on a new normal – one that is predicated by learnings from succession of crises and therefore aspirations to be resilient, agile and responsive to changing market conditions.
The pandemic has made it possible for many organisations to take a cloud-first strategy and more recently beginning to rely on automation across the workflow – from customer engagement to fulfilment and everything in between.
Gartner's VP analyst Thomas Bittman notes that as applications become more diverse and hybrid, strategic infrastructure standardization, modernization and automation efforts will be critical for successful digital transformation.
FutureCIO dialogues with senior technology, operations and security leaders lead us to conclude that businesses in Asia will settle on a hybrid infrastructure combining the best of on-premises and multi-cloud technologies.
What is needed is a data infrastructure that is intelligent, agile and resilient to changes in the environment. And given the constant threat from forces, internal and external, it needs to be secure regardless of its state and where it resides at any given moment.
Welcome to Architecting a secure, resilient and scalable run-anywhere data strategy, a virtual roundtable designed specifically to address the technical, operational and structural requirements organisations need for the borderless enterprise.
At this event, we will tackle real-world issues faced by CIOs, heads of infrastructure, and CISOs as they collaborate to deliver on the promise of a digital-native, infrastructure-agnostic business. Among the topics to be covered include:
Where and how to start with infrastructure automation.
What skills are needed to fully leverage intelligent tools.
Architecting a strategy that meets the complexity, performance, economics or regulatory constraints of the day.
Join us on 27th April for what will be an interesting discussion on how to design, build and operate a modern data infrastructure that is responsive, resilient and secure.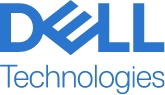 Time

Topic

4:30 pm

Registration & Networking

5:00 pm

Welcome Remarks Eileen Yu, Editorial Consultant, CXOCIETY

5:05 pm

Panel Discussion: Turning Sustainable Aspirations into Actionable Realities

Common reasons for having a sustainability initiative

Common challenges/hurdles companies face in executing a sustainability plan

What works, what doesn't

What a sustainability framework needs to have

Why the CFO is the best person to lead, and who should be part of the sustainability team?

Action items on sustainability journey


Moderator:
Eileen Yu, Editorial Consultant, CXOCIETY

Panelist:
William Foo, Group Chief Financial Officer, LUXASIA
Tan Kian Woo, Senior Vice President & Chief Financial Officer, NATIONAL UNIVERSITY OF SINGAPORE
Susanna Hasenoehrl, Senior Vice President and Head of Sustainability, Asia Pacific & Japan, SAP

5:45 pm

Ask the Experts

Building trust and transparency with sustainability reporting

How SAP's CFO uses sustainability reports day in, day out

Driving and transforming corporate sustainability with technology



Amit Verma, Regional Head - Office of CFO Solutions, Asia Pacific & Japan, SAP
Ayelet Rotblat, Chief Financial Officer, South East Asia, SAP

6:05 pm

Networking, Discussion & Cocktail Reception


7:00 pm

End of Event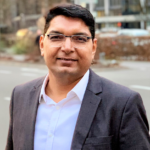 Regional Head - Office of CFO Solutions, Asia Pacific & Japan

SAP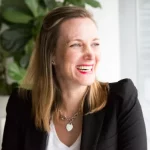 Chief Financial Officer, South East Asia

SAP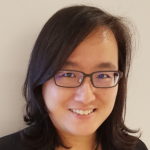 Editorial Consultant
CXOCIETY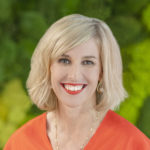 Senior Vice President and Head of Sustainability, Asia Pacific & Japan

SAP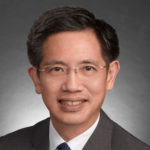 Senior Vice President & Chief Financial Officer

NATIONAL UNIVERSITY OF SINGAPORE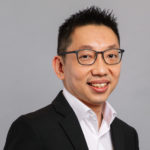 Group Chief Financial Officer

LUXASIA