Architecting your data protection strategy to be business-centric
If there is anything we learned from the pandemic is that uncertainty is the only constant. Businesses have responded to the uncertainty by modernizing how they engage with customers, partners and even employees.
At its core, the mission statement of data protection has not changed. However, as data use goes borderless, including on-premises, in the cloud, on applications in a provider's cloud, and on users' devices, data protection strategies are in much need of modernisation as well. Why? Threats are distributed, and dynamic and use the very same technologies and techniques enterprises use to support their digital business.
The good news: In a Gartner survey 76% of CIOs report increased demand for new digital products and services since 2020, and 83% expect this demand to increase further in the coming years.
The bad news: A Marsh study says fewer organisations in Asia have improved their data protection capabilities, with more than three in ten failing to do so in the past year, contradicting their perception of a privacy breach and data loss as the top cyber concerns.
Most data protection strategies are centred around having a backup. But what happens if your backup is compromised? Where data protection strategies fail is in minimising business losses from cyberattacks by accelerating data recovery.
This 2 November 2022, FutureCIO in partnership with Pure Storage invite you to a gathering of senior technology executives to talk about:
How to simplify data protection without compromising business operations

Architecting a recovery strategy at scale

Defining a resilience strategy aligned to business goals, objectives and how we operate

Roadmap to a futureproofing your data protection strategy

Beyond how to mitigate ransomware attacks with backups – accelerate recovery

How to develop a recovery plan 
At the roundtable we will identify and develop practical approaches to help you improve your response after a cyber incident has occurred.
At FutureCIO, we understand that it is not a matter of if or when, but how fast we can respond and recover from an incident.
We look forward to seeing you on 2 November 2022.
Who Should Attend?
CIOs

CISOs

CTOs

IT Directors

SOC Directors

Senior security/cybersecurity professionals

Senior IT professionals

Time

Topic

4:30 pm

Registration & Networking

5:00 pm

Welcome Remarks Eileen Yu, Editorial Consultant, CXOCIETY

5:05 pm

Panel Discussion: Turning Sustainable Aspirations into Actionable Realities

Common reasons for having a sustainability initiative

Common challenges/hurdles companies face in executing a sustainability plan

What works, what doesn't

What a sustainability framework needs to have

Why the CFO is the best person to lead, and who should be part of the sustainability team?

Action items on sustainability journey


Moderator:
Eileen Yu, Editorial Consultant, CXOCIETY

Panelist:
William Foo, Group Chief Financial Officer, LUXASIA
Tan Kian Woo, Senior Vice President & Chief Financial Officer, NATIONAL UNIVERSITY OF SINGAPORE
Susanna Hasenoehrl, Senior Vice President and Head of Sustainability, Asia Pacific & Japan, SAP

5:45 pm

Ask the Experts

Building trust and transparency with sustainability reporting

How SAP's CFO uses sustainability reports day in, day out

Driving and transforming corporate sustainability with technology



Amit Verma, Regional Head - Office of CFO Solutions, Asia Pacific & Japan, SAP
Ayelet Rotblat, Chief Financial Officer, South East Asia, SAP

6:05 pm

Networking, Discussion & Cocktail Reception


7:00 pm

End of Event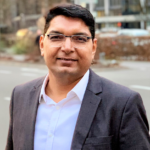 Regional Head - Office of CFO Solutions, Asia Pacific & Japan

SAP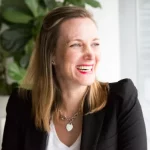 Chief Financial Officer, South East Asia

SAP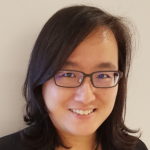 Editorial Consultant
CXOCIETY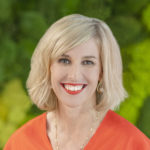 Senior Vice President and Head of Sustainability, Asia Pacific & Japan

SAP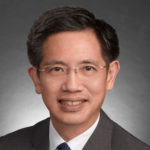 Senior Vice President & Chief Financial Officer

NATIONAL UNIVERSITY OF SINGAPORE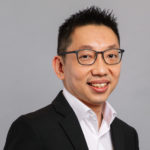 Group Chief Financial Officer

LUXASIA