Build True Resilience using Adaptive AI
"
To enhance their organisation's financial position during times of economic turbulence, leaders must look beyond cost savings to
new forms of operational excellence
while continuing to accelerate digital transformation
," said Frances Karamouzis, distinguished VP Analyst at Gartner.
Separately, Forrester's VP and Research Director, Ashutosh Sharma, says firms must focus on accelerating the adoption of technology-led solutions to improve the lives of customers, employees, and citizens.
How do you maximise the benefits of digital transformation while reducing risks associated with the initiatives that call for change in customer experiences, culture, and business processes?
Artificial intelligence (AI) can help companies become more innovative, flexible and adaptive. AI is proven to be effective in the acquisition of insights used in decision-making, in ensuring processes run smoothly through adaptive maintenance, in elevating customer experience by proactively monitoring, recommending and forecasting actions to reinforce your product, brand, and market share.
McKinsey estimates that AI can create up to US$5.8 trillion in value annually across nine business functions in 19 industries. How to tap that value is what we are going to address at this event.
This 29 March 2023, at the Executive Leadership Series Event: Build True Resilience using Adaptive AI, we will gather industry practitioners to discuss how they are operationalising AI to help achieve transformative change in their organisations and industries. This is not about the possibilities but the reality of how you can be leaders of innovative change in your organisation and in the process build new markets and open new opportunities.
Who Should Attend?
CIOs

CTOs
CDOs
COOs
Technology/IT Directors & Heads
Data & Analytics Directors/Heads
Heads of Strategy & Planning
Digital Transformation Directors/Heads
Time

Topic

5:00 pm

Registration & Networking

5:30 pm

Welcome Remarks and Scene Setting Allan Tan, Group Editor-in-Chief, CXOCIETY

5:40 pm

Keynote: Restarting/Accelerating Transformation – Are Initiatives Stalling?

5:55 pm

Panel Discussion: The Role of AI in Achieving Business Innovation & Resilience

Operationalising AI to help achieve transformative change

Real-world learnings on operationalizing AI: What works and doesn't work

AI use cases in digital transformation





Moderator:
Allan Tan, Group Editor-in-Chief, CXOCIETY


Panelists:
Tancy Tan, Chief Operating Officer, Singapore, HSBC

6:30 pm

Networking & Cocktail Reception


7:00 pm

End of Event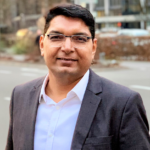 Regional Head - Office of CFO Solutions, Asia Pacific & Japan

SAP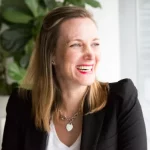 Chief Financial Officer, South East Asia

SAP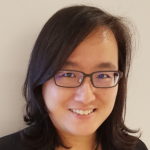 Editorial Consultant
CXOCIETY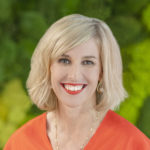 Senior Vice President and Head of Sustainability, Asia Pacific & Japan

SAP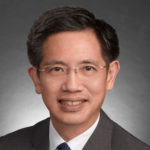 Senior Vice President & Chief Financial Officer

NATIONAL UNIVERSITY OF SINGAPORE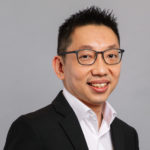 Group Chief Financial Officer

LUXASIA