C-Engage Roundtable: Developing an Operational Data Strategy for AI-Ready, Data-Centric Business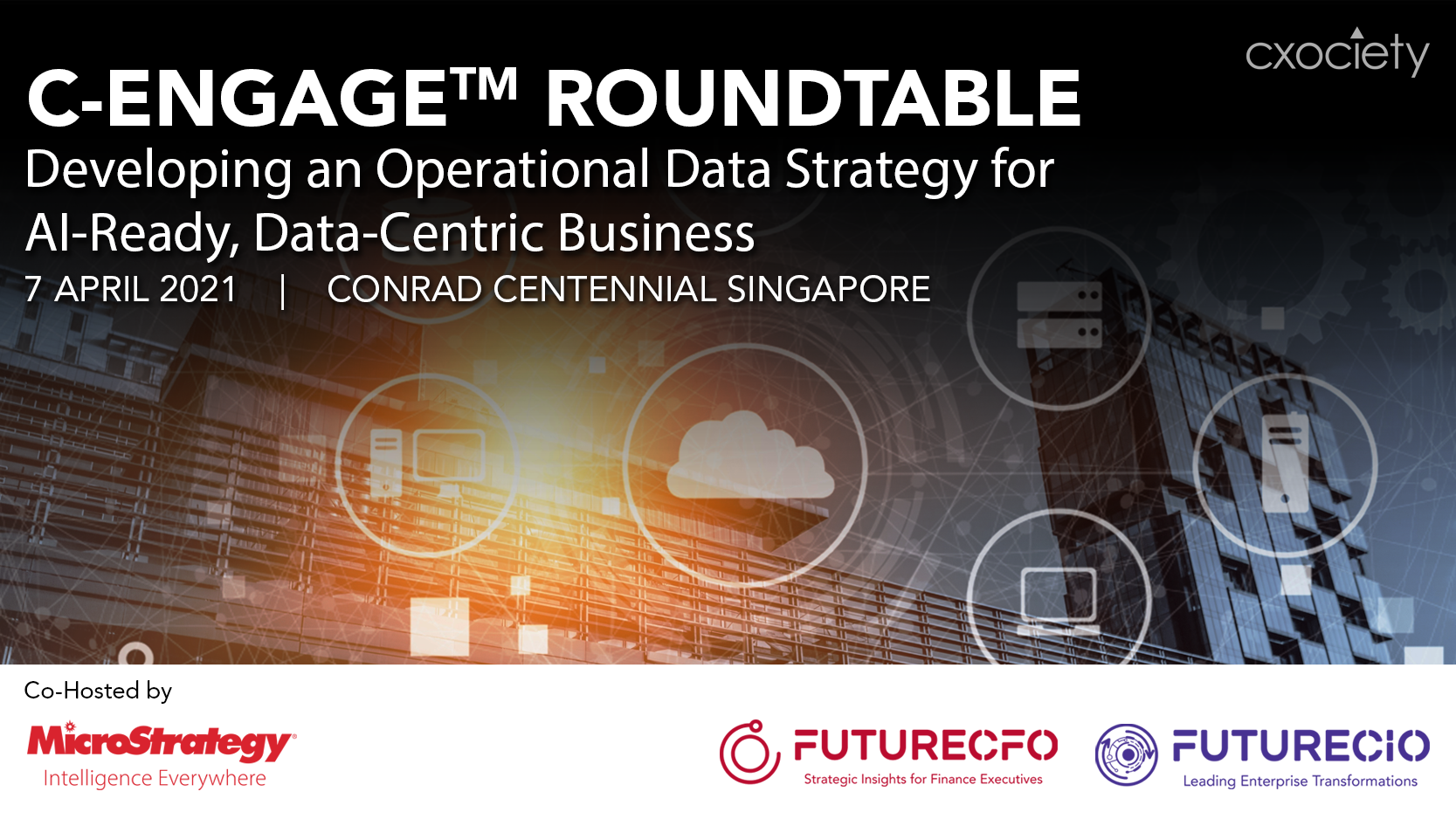 The crisis of 2020 raised the importance of data as a central driver of decision-making in the organisation. But while we laud the efforts to introduce a data-centric mentality at the highest levels of the business, those in operations, those who need data to make departmental or functional decisions, continue to operate in silos.
The result is an inability to achieve true agility that does not expose a company to unwarranted risks. A 2021 NewVentage Partners study revealed that 70% of companies do not have a well-articulated data strategy for their company, 60.7% do not manage data as a business asset, and 58.8 compete on analytics.
The reality is that unless you have an operational data strategy that holds one version of the truth, accessible to the right stakeholders, agile and sustainable innovation will remain aspirations.
On 7 April, Cxociety and MicroStrategy will host a roundtable discussion with senior business, technology and operational leaders to articulate the challenges of unifying the various data silos in the business and unify these under one data strategy to drive resilient growth in 2021 and beyond.
Time (SGT)

Agenda

11:30

Registration and Lunch

12:40

Opening by Moderator
Melissa Chua, Editorial Consultant, Cxociety

12:50

Welcome Address by Host - MicroStrategy


13:00

Moderated Discussion

14:15

Closing Remarks - MicroStrategy


14:30

CLOSE
* Agenda is subjected to changes
This is a by-invitation-only event. You may submit your interest to join the event here. Successful registrants will receive confirmation email from Cxociety within 3 working days (exclude weekends and Public Holidays).
11:30AM – 2:30PM SGT (lunch is served from 11:30-12:30pm)