C-Engage Roundtable: Harness Low-Code Platforms to Create, Accelerate Sustained Composable Innovations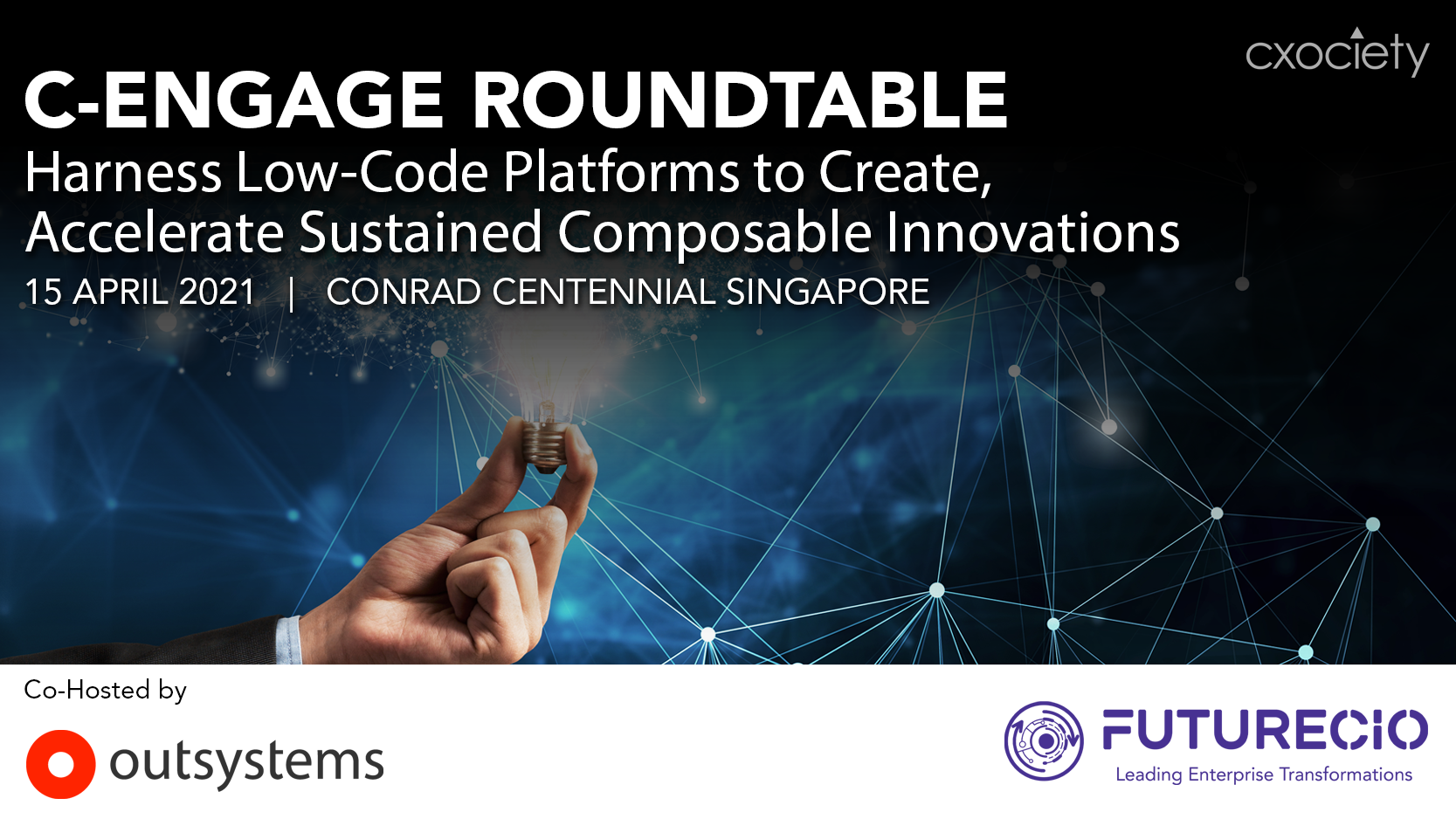 Digital business acceleration is putting pressure on IT leaders to dramatically increase application delivery speed and Time to Value. This is giving rise to business technologists – employees outside IT that want to use technology to create solutions with speed.
Leadership needs to harness this enthusiasm to drive new business models and opportunities while protecting current strategies around data security, compliance and keeping the lights running.
Welcome to Composable Innovation or what Gartner refers to as flexible, fluid, continuous, even improvisational business.
Tina Nunno, distinguished research vice president and Gartner Fellow, said: "To ensure their organizations were resilient, many CIOs also applied at least one of the four critical principles of composability, gaining more speed through discovery, greater agility through modularity, better leadership through orchestration, and resilience through autonomy."
CXOCIETY, in partnership with OutSystems, will host a roundtable discussion of heads of technology to discuss how they can Harness low-code platforms to create, accelerate sustained composable innovations in their organisation.
At this roundtable, we will cover:
Setting the framework for IT empowered business
Why 91% of Asia-Pacific enterprises surveyed by IDC will use low-code tools in 2021
Use cases that highlight the greater use of low-code tools to accelerate digital initiatives
How to modernise core applications using low-code platforms
Time (SGT)

Agenda

11:30

Registration and Lunch

12:40

Opening by Moderator
Melissa Chua, Editorial Consultant, Cxociety

12:50

Welcome Address by Host
Leonard Tan, Country Manager, Singapore, OutSystems

13:00

Moderated Discussion

14:20

Closing Remarks by Host
Leonard Tan, Country Manager, Singapore, OutSystems

14:30

CLOSE
* Agenda is subjected to changes
This is a by-invitation-only event. You may submit your interest to join the event here. Successful registrants will receive confirmation email from Cxociety within 3 working days (exclude weekends and Public Holidays).
11:30AM – 2:30PM SGT (lunch is served from 11:30-12:30pm)