C-ENGAGE vFORUM
CFO Insights 2021: Achieving Resilience in the Cloud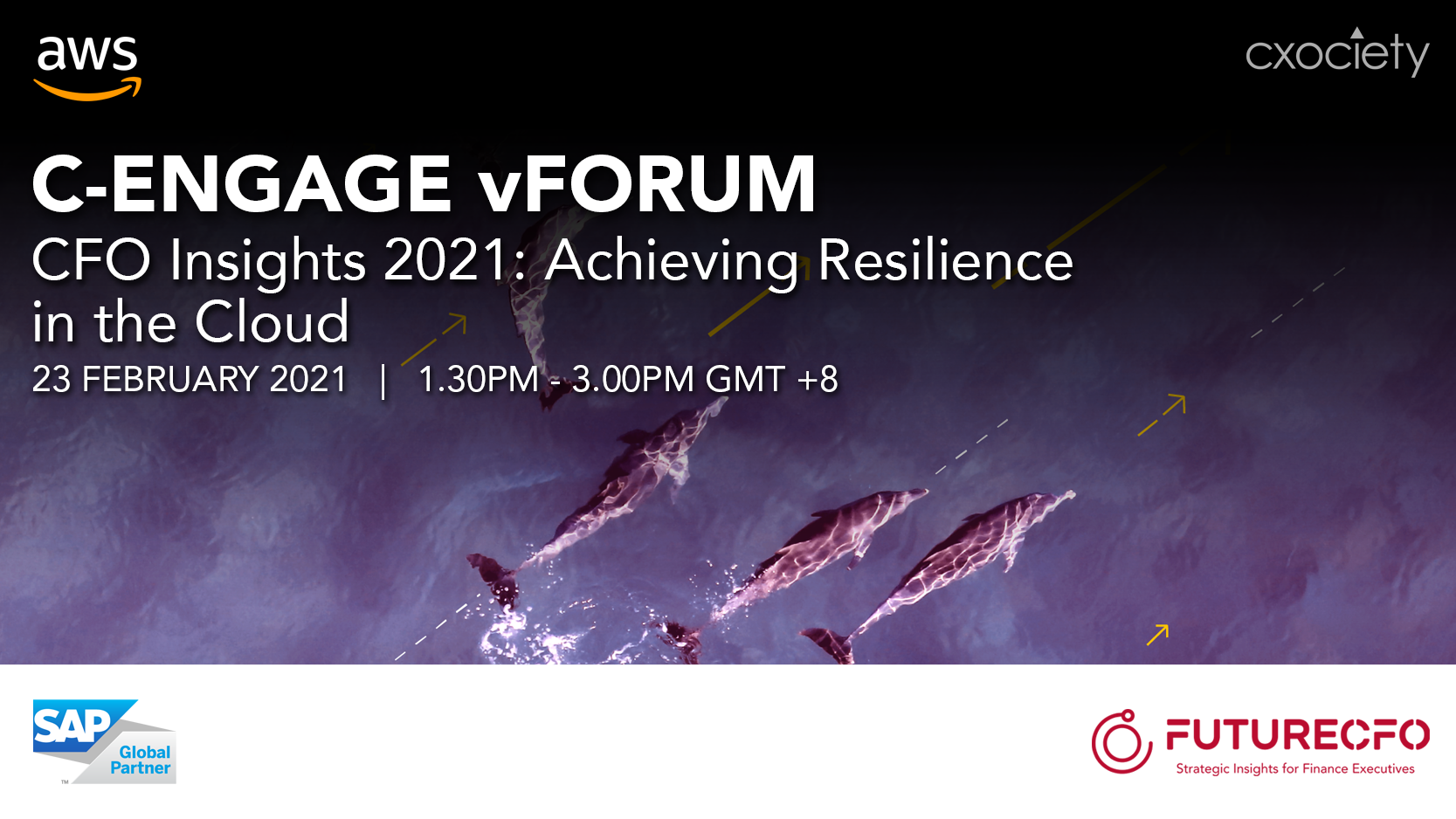 The crisis and the rapidly changing economy have exposed the limitations of existing tools for IT and finance departments and amplified the need to digitalize their office and processes going into 2021 and beyond. This includes replacing legacy systems that the organization has outgrown.
According to Gartner, "Many have often found their legacy solutions to be too IT-reliant and a hindrance to enterprise collaboration within finance departments and other finance areas."
The cloud has fundamentally changed the way in which business technology is implemented. The 2020 EY DNA of the CFO survey revealed that 85% of CFOs expect finance to be increasingly cloud-native, with sensitive finance data moving from on-premises to the cloud.
But optimizing the benefits of the cloud is not a simple technical upgrade. It represents an opportunity to redefine and transform a finance organization.
It is freeing the finance teams from administrative tasks, helping them win back valuable time from mundane tasks and, in doing so, giving them the opportunity to lead digital transformation.
How to navigate this cloud-native journey and future is the core of a virtual forum organized by CXOCIETY and co-hosted with AWS. In it, we plan to reveal strategies and methodologies for Achieving Resilience in the Cloud.
To make this event more interactive and rewarding, we will be joined by a panel of senior finance leaders to share their learnings, challenges and experiences in 2020 and their plans for 2021.
Time

Agenda

13:30

Opening Address
Allan Tan, Group Editor-in-Chief, CXOCIETY

13:35

Welcome Remarks
Haydn Sallman, Head of Business Development SAP – APJ, AMAZON WEB SERVICES

13:45

CFO Fireside Chat Interviewer:
Allan Tan, Group Editor-in-Chief, CXOCIETY Interviewees:
Venkat Padmanabhan, President and Global Head of Finance, OLAM INTERNATIONAL
Thomas Zipperle, CFO Southeast Asia, SAP

14:10

Workshop Activity
Haydn Sallman – Head of Business Development SAP – APJ, AMAZON WEB SERVICES
Steven Allen - Principal SAP Sales Specialist, ASEAN, AMAZON WEB SERVICES
Warren Small – Head of Sales for SAP ASEAN, AMAZON WEB SERVICES

14:35

Regroup and Discussion Moderator:
Allan Tan, Group Editor-in-Chief, CXOCIETY

14:50

Closing Remarks
Steven Allen - Principal SAP Sales Specialist, ASEAN, AMAZON WEB SERVICES


15:00

CLOSE
* Agenda is subjected to changes
To RSVP for this event, please fill in the form below:
23 February 2021, Tuesday
- CFOs
- Finance VPs
- Finance Directors
- Financial Controllers
- Senior finance professionals