CFO Strategies for Managing Supply Chain Risks Amid Persistent Uncertainties
The current tumult in the global supply chain is unlikely to change any time soon and the risks—and costs—of supply-chain disruption are likely here to stay.
McKinsey's Economic Conditions Outlook survey says supply chain disruption is now the third most concerning risks among businesses globally behind inflation, volatile energy prices and geopolitical instability, and ahead of rising interest rates.
Deloitte says going forward one of the CFO and finance's critical contributions may be to determine which supply-chain risks to mitigate – and how.
With so much uncertainty, CFOs must face up to a very complex environment with expanded risks that go beyond business-as-usual concerns.
Compounding the challenge for the CFO, and the leadership team, is the recognition that the supply chain is not a single entity or a closed community of known participants. Rather, the supply chain of the digital economy is an expansive ecosystem of aligned and non-aligned participants, and each may present financial, regulatory, reputation, operation and sustainability risks in the value chain.  
Likewise, trade credit risk is the other side of the equation that demands the strategic guidance of the CFO.
How to rise above these issues with insights and strategies, while managing transformation initiatives, is the goal of the CFO Strategies for Managing Supply Chain Risks Amid Persistent Uncertainties roundtable discussion on July 4, 2023.
Proven approaches to getting supplier risk priorities right.
Strategies for navigating risks and building resiliency across the supply chain.
Transforming supply chain risk into a competitive advantage.
Trade credit risk – setting the direction.
Who Should Attend?
CFOs

Heads of Finance
Financial Controllers, Directors and above

| Time | Topic |
| --- | --- |
| 11:30 am | Registration |
| 12:00 pm | Opening Allan Tan, Group Editor-in-Chief, CXOCIETY |
| 12:05 pm | Welcome Remarks Alicia Yang, Senior Director, MOODY'S ANALYTICS |
| 12:15 pm | Keynote: The Economic Outlook Trends and Risks Steve Cochrane, Chief APAC Economist, MOODY'S ANALYTICS |
| 12:35 pm | Self-Introduction by Attendees Moderated Discussion |
| 1:45 pm | Closing Remarks Alicia Yang, Senior Director, MOODY'S ANALYTICS |
| 2:00 pm | Event Close |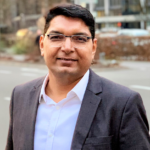 Regional Head - Office of CFO Solutions, Asia Pacific & Japan

SAP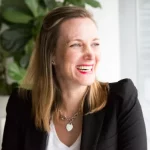 Chief Financial Officer, South East Asia

SAP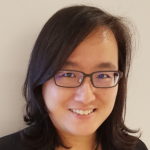 Editorial Consultant
CXOCIETY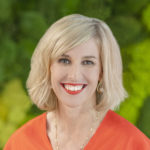 Senior Vice President and Head of Sustainability, Asia Pacific & Japan

SAP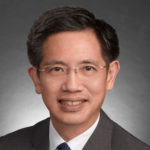 Senior Vice President & Chief Financial Officer

NATIONAL UNIVERSITY OF SINGAPORE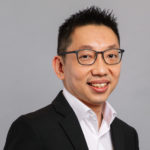 Group Chief Financial Officer

LUXASIA