Digital Masterclass: Migrate your Power Workloads to the Cloud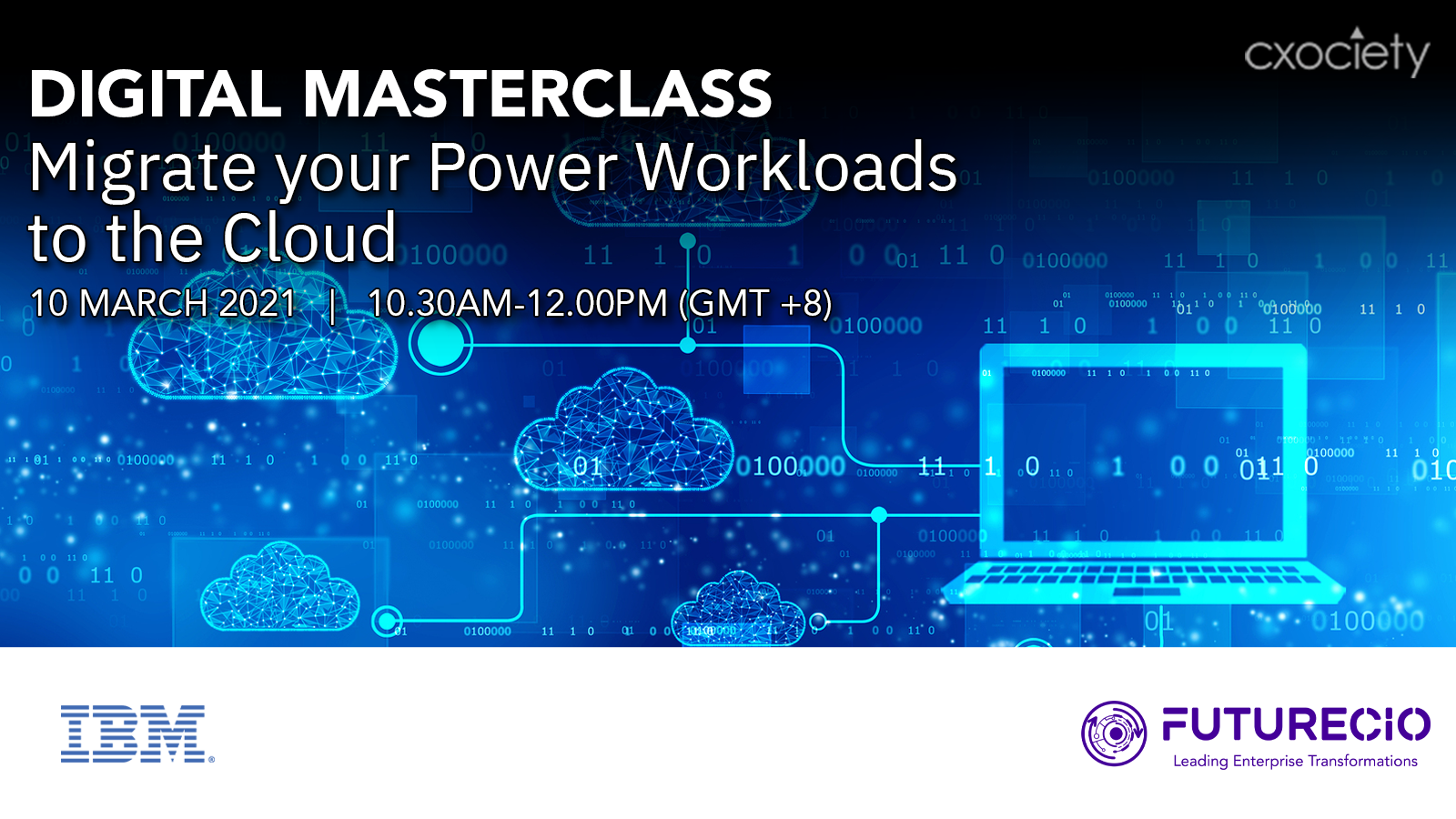 Gartner believes that only by combining specific technologies to fit the purpose can enterprises expect to achieve resilience and growth in 2021. The cornerstone for such a strategy is a platform with a heritage steep in open innovation, including on-prem or off-prem, and proven solutions.
Leading organizations across the globe trust IBM Power Systems to run their mission-critical workloads. In order to strengthen their overall infrastructure for hybrid cloud, our clients are now considering options to leverage reliability of the platform with the flexibility/scalability of the cloud, for specific set of use cases.
In our latest Masterclass series, we explore practical and real-world. Learn how to:
Build secure mission-critical systems with DRaaS using IBM Power Systems VS
Enable faster-to-market business outcomes
Architect your infrastructure setup for business resilience
Time

Agenda

10:30

Introduction
Allan Tan, Group Editor-in-Chief, CXOCIETY

10:35

Fireside Chat: Hybrid Cloud Adoption INTERVIEWER:
Allan Tan, Group Editor-in-Chief, CXOCIETY INTERVIEWEES:
Franco Chiam, General Manager – Digital Transformation and Service Strategy, DAIMLER SOUTH EAST ASIA
Gajun Ganendran, CTO & Technical Leader, IBM PUBLIC CLOUD APAC

10:55

Keynote: The Public Cloud on Steroids and Getting Started with Common Use Cases
Gajun Ganendran, CTO & Technical Leader, IBM Public Cloud APAC

11:15

Live Demos: Top Use Cases
Song Yefei, Client Technical Specialist, IBM SYSTEMS

11:45

Getting Started on your Hybrid Cloud Journey with Power on Cloud
Simon Fredrickson, IBM Cloud Garage Leader Asia Pacific, China and Japan, IBM

11:55

CLOSING REMARKS
Allan Tan, Group Editor-in-Chief, CXOCIETY

12:00

CLOSE
* Agenda is subjected to changes
To RSVP for this event, please fill in the form below:
10:30AM – 12:00PM (GMT +8)
- CIOs, CTOs
- Head of Infrastructure
- Enterprise IT Architects
- IT Directors/Head of IT
- Director of IT Operations