Banking Executive Symposium: Extending the Banking Ecosystem for the Platform Economy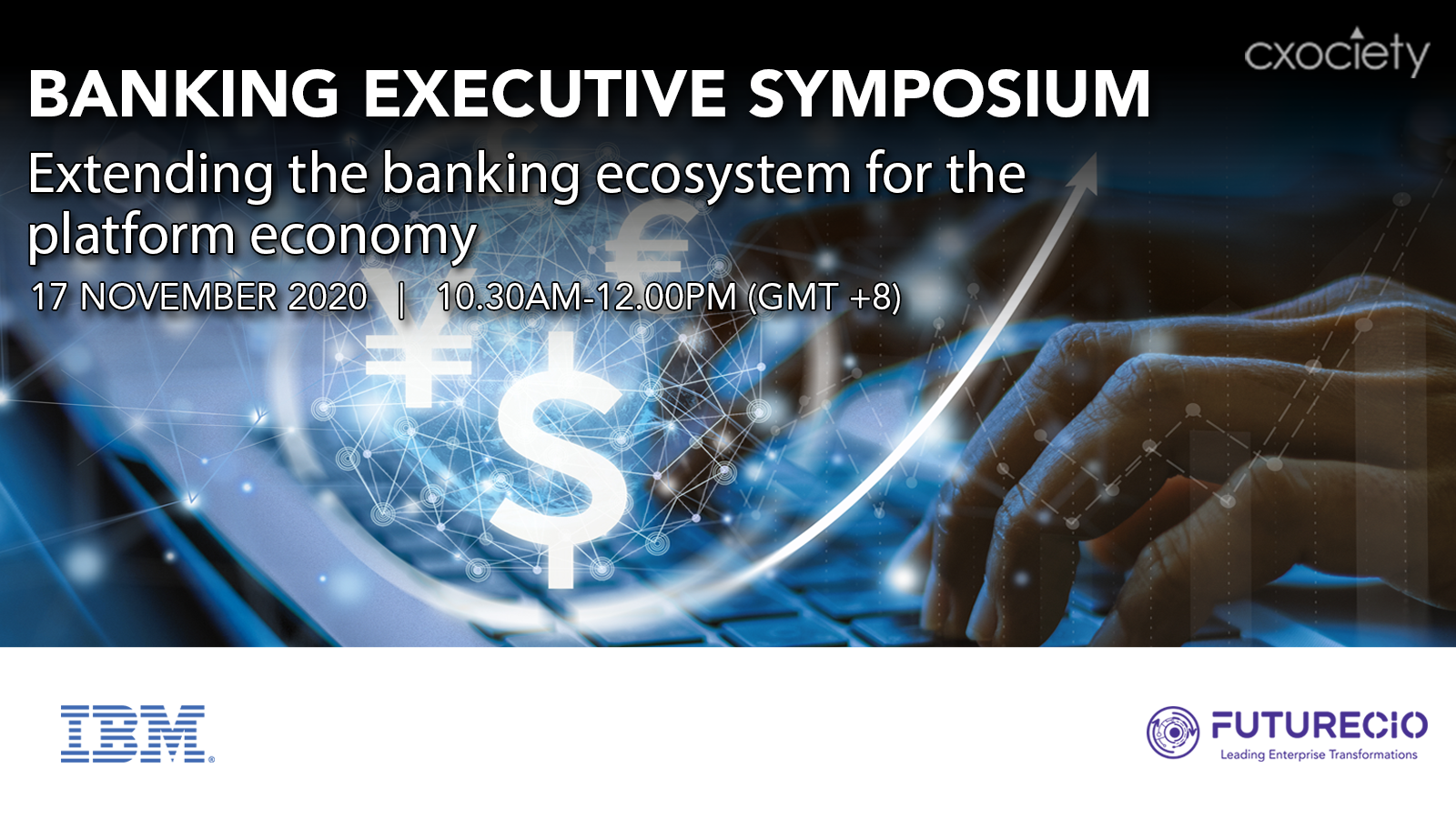 Thanks to digital transformation, the democratization of financial services is well underway, with customers influencing not just the products and services, but the business model as well. New ecosystems are developing often based around platforms and network economics.
Welcome to the age of digital hypermarts – where consumers flock to platforms built around customer experience and one-stop-shop.
Tengku Zafrul Aziz, group chief executive officer/executive director of CIMB Group Holdings, says banks own the data, own the customer (relationship). The opportunity is trust, and banks need to capitalize on that (source: The future of banking in ASEAN, McKinsey 2020).
So how does a traditional financial institution in Asia compete in a highly regulated market that is experiencing accelerated disruption through initiatives like Open Banking?
UK neo bank Starling has made the case for what is now called platform banking – a marketplace where service providers, including non-financial services companies like travel, hospitality, utility and retail, for example, can engage with the bank's customers (Megan Caywood, 2018).
On 17 November 2020, we invite to experience for yourself what a re-imagining of financial services through platformification can do for you. At this event, we will show how technologies like Open API is helping financial institutions expand their revenue stream while deepening the value to customers.
Key takeaways at this event:
What Open Banking means to a traditional bank (and how to make it your advantage)
How to use API to drive transform the banking experience without disrupting business-as-usual
Enhancing your digital transformation initiative with new business models powered by platformification
Modernizing your business strategy without throwing away your core banking systems
Register now to secure your spot and discover how you can win in the platform economy.
Time

Agenda

10:30

Opening Remarks
Allan Tan, Group Editor-in-Chief, CXOCIETY

10:45

An Introduction: Banking on the platform economy


11:00

Re-Imagining banking with a digital integration banking platform

11:30

Ecosystem Driven Business Innovation and Cross Industries Development – A demonstration


11:45

Closing Remarks


12:00

CLOSE
* Agenda is subjected to changes
To RSVP for this event, please fill in the form below:
17 November 2020, Tuesday
10.30AM – 12:00PM (GMT +8)