Executive Workshop: Successfully Modernise Applications & Futureproof Integration Strategy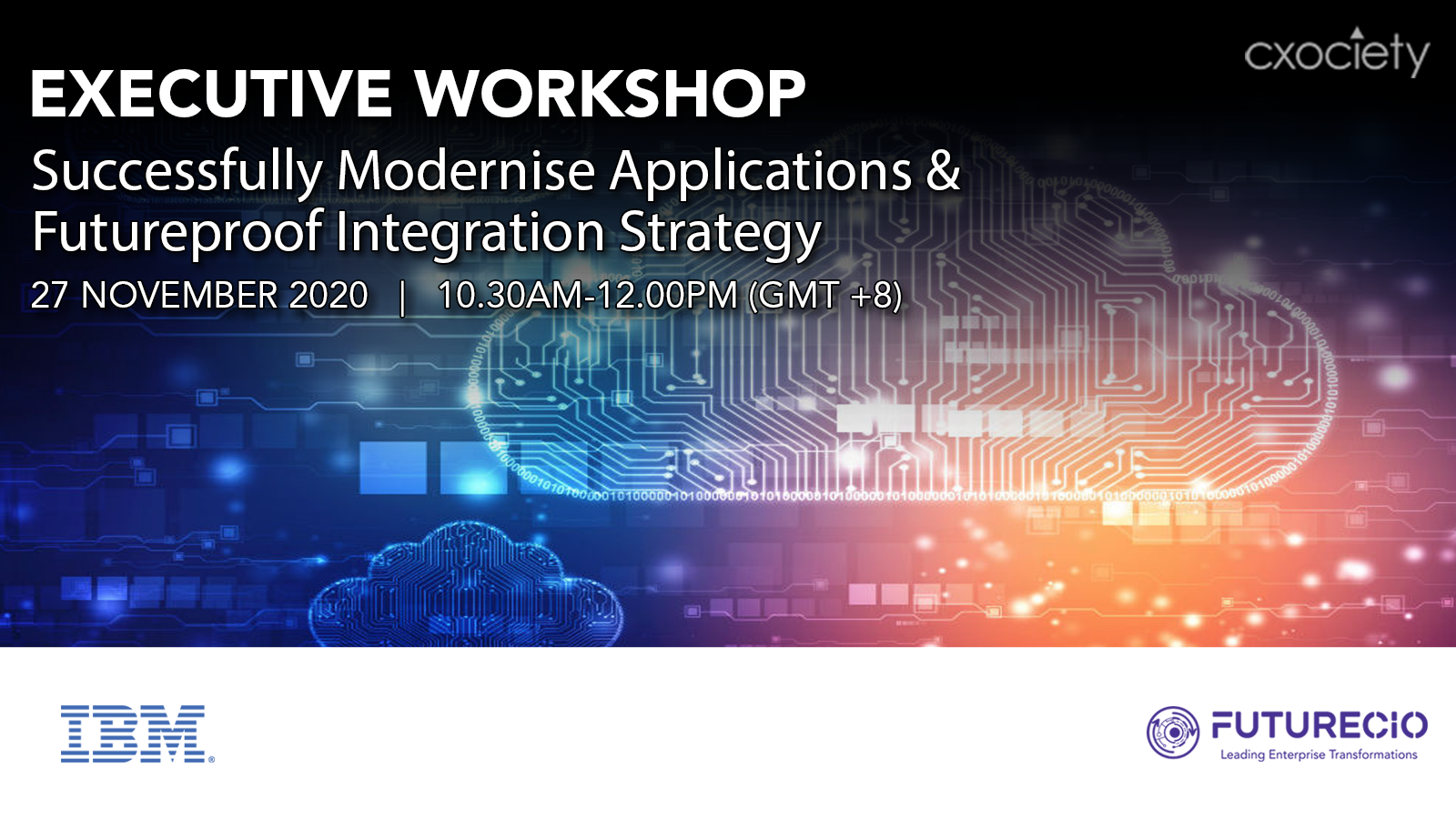 One of the least discussed and most often overlooked challenges in the race to digital transformation is application modernisation and integration. With technologies, like cloud computing, Big Data, IoT, and initiatives to streamline information sharing and provide ease in controlling data, top of mind of leadership, the challenge for the CIO and the IT team comes down to integrating these emerging technologies with existing systems and processes to be more customer-centric.
This is reflected in Gartner's revelation that application leaders often struggle to develop successful application modernisation business cases, especially across multiple platforms. Organisations must find ways to tap data locked in application silos that are housed in proprietary architectures, and connect these to the rest of the environment.
Only in doing so can they deliver what customers want, when they want it, and through their channel of choice.
On November 27, 2020, IBM will conduct an executive workshop specifically to address these issues. Join us at the Executive Workshop: Successfully modernise applications & futureproof integration strategy featuring use cases, demos, best practices and technology solutions, as well as ROI assessments that will help leaders and practitioners alike in making their best choices. The workshop covers in detail:
Application Modernization & Integration Powers Digital Transformation
Application modernisation – challenges and motivations
Modern architecture underpins applications, integration & multicloud management
ROI analysis: Building a case for application modernization & integration
Time

Agenda

10:30

Opening Remarks
Arun Cavale, Marketing & Strategy Leader - IBM Cloud & Cognitive Solutions, IBM ASEAN

10:35

Keynote: Application Modernization & Integration Powers Digital Transformation


10:50

Breakout Tracks: Brainstorming on Ideas to Solve Top Business Challenges


11:00

Discussion on Key Ideas

11:10

Modern Architecture underpins Applications and Integration Modernization
Kalyan Madala, Chief Technology Officer, Cloud, Data & AI, IBM ASEAN

11:35

ROI Analysis: Building a case for Application Modernization & Integration

11:55

Closing Remarks

12:00

CLOSE
* Agenda is subjected to changes
To RSVP for this event, please fill in the form below:
10:30AM – 12:00PM (GMT +8)