FutureCIO Forum: Data & AI Innovation Exchange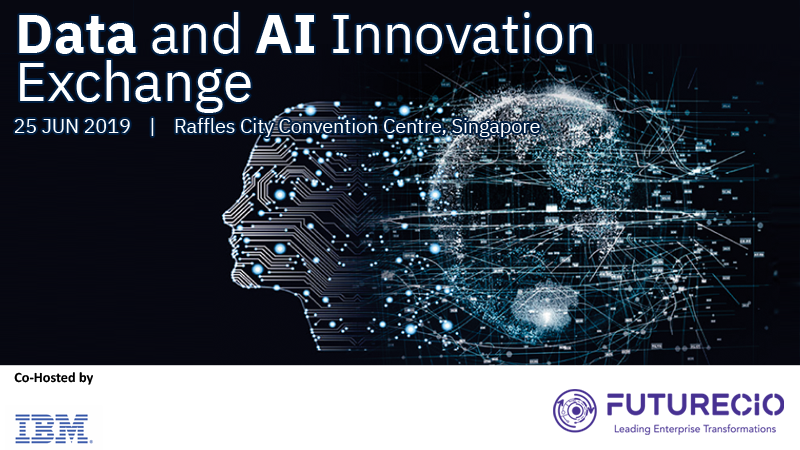 Discussions around Artificial Intelligence, whether in the board room or in working group meetings often mask the fundamental requirement of AI – that of good data. Mainak Mazumdar, Chief Research Officer at Nielsen, says any effort to harness the power of AI is fundamentally tied to the quality of the data. He goes on to predict that innovation will be driven by better data that can activate the full potential of AI.

Data has become the challenge for organizations looking leading to what some experts call the 1% problem – despite almost 90% of surveyed organizations making significant investments in AI, only 1% of companies are succeeding with AI. The reason? About 96% cite data as the obstacle when moving AI to production.

Welcome to Data and AI Innovation Exchange – the first of its kind forum organized by FutureCIO in partnership with IBM. At this forum, we will tackle real data scenarios blocking organizations from harnessing the promised potential of AI.
Time

Agenda

8:30 – 9:00

Registration & Welcome Refreshments

9:00 – 9:30

Keynote: Reinventing Your Company with AI

Martin Chee, Vice President, Data and AI, IBM Asia Pacific

9:30 – 10:00

Keynote: Modernizing Your Data and AI Stack

Karan Sachdeva, Sales Leader, APAC IBM Data & AI

10:00 – 10:40

Live Demo: Bring AI Technologies to Data Without Moving It

Tan Ser Yean, Technical Sales Executive, Data Science & AI, IBM Asia Pacific - Cloud Sales (Geo)

10:40 – 11:00

Morning Break

11:00 – 11:20

Getting Business-Ready Data for AI

Samit Mandal, Leader, IBM Cloud Private for Data (AI, Data Science and Machine Learning Platform)

11:20 – 11:50

Accelerate Your Journey to AI with A Hyper-Converged Cloud Data Platform

Karan Sachdeva, Sales Leader, APAC IBM Data & AI

11:50 – 12:20

Live Demo: AI Anywhere and Everywhere

Anindyo Sarkar, Software Client Architect
IBM Global Markets - Cloud Sales

12:20 – 12:30

Wrap up and Q&A

Jimmy Kwang, Country Sales Manager, IBM Analytics (Data & AI)
IBM Global Markets - Cloud Sales

12:30 – 13:30

Networking Lunch
* Agenda is subjected to changes
Raffles City Convention Centre, Singapore