Implementing a people-first cybersecurity strategy
According to Deloitte, Cyber attackers see the pandemic as an opportunity to step up activities by exploiting the vulnerability of employees working from home. Prior to the pandemic, about 20% of cyberattacks used previously unseen malware or methods. During the pandemic, the proportion has risen to 35%.
More worrying, a Palo Alto Networks survey noted that 35% of companies reported that their employees either circumvented or disabled remote security measures.
And yet, Gartner says cybersecurity spending is slowing as Boards push back and question what has been achieved after years of heavy cybersecurity investments. Boards and senior executives are asking the wrong questions about cybersecurity, leading to poor investment decisions, says the analyst.
Gartner warns that many current approaches to improve cybersecurity are falling short of providing appropriate and defensible levels of protection. With 96% of phishing attacks arriving by email, why do organisations rely on employees as being the last line of defence?
Google and Facebook were victims of a Business Email Compromise (BEC) in which cybercriminals set up a fake company impersonating Taiwan hardware supplier, Quanta Computer. When presented with real-looking invoices, both promptly transferred in total $100 million to the hackers, who also created fake contracts and lawyers' letters to ensure the transfers were accepted by banks.
According to the 2021 Global DMARC Adoption Rate Report, among 1331 banks in Asia, 53.5% do not have DMARC configured, leaving their customers vulnerable to cyber risks. Among those that have adopted DMARC, only 16.6% have adopted a Reject Policy leaving the rest still vulnerable to attacks by email.
Banks with improper DMARC implementation could reach anywhere from 200K to 2 million spoofed emails within a day, possibly containing an array of malicious files or email related cyberattacks.
Welcome to Implementing a people-first cybersecurity strategy where we deep dive into the issues surrounding your cybersecurity strategies and offer workable approaches for both CIOs and CISOs to improve your approach to securing the customer and the company's cybersecurity posture, while delivering better ROI on security investment strategies.
You are invited to a FutureCISO Breakfast virtual briefing where we will reveal:
How to build a business case and executive narrative
Use DMARC as stop phishing emails from getting through
Build an outcome-driven approach to cybersecurity

And of course, the starting point to get to all the above. Stop treating your employees as the last line of defence. Secure your seat to the CISO Breakfast Club now.
Who Should Attend?
CISO, IT Security Director and other senior IT leaders with IT security responsibilities

Time

Topic

10:00am

Welcome & Housekeeping Allan Tan, Group Editor-in-Chief, CXOCIETY

10:05am

Opening Keynote: Threat Landscape 2022 and Why You Should Care Gadi Sinai, Director Singapore and Hongkong, PROOFPOINT

10:25am

FIRESIDE CHAT: Interview with CISO

The current state of security readiness in the industry
Addressing people problem as the weakest link in IT security management
Solving the talent gap that exists in the security practice
Advice for CISOs, security professionals, even CIOs in creating a people-first cybersecurity strategy

Interviewer:
Allan Tan, Group Editor-in-Chief, CXOCIETY Interviewees:
Leonard Ong, Senior Director | Regional Information Security Officer, APAC, GE HEALTHCARE
Scott Lee, Head of Cybersecurity, SATS

10:45am

Keynote: Top 5 Tips for CISOs Implementing a People-First Cybersecurity Strategy Yvette Lejins, Resident CISO APJ, PROOFPOINT

11:05am

Panel Discussion: What Works and What Doesn't in Cybersecurity?

Managing different types of insider threats
Middle ground approach to take against ransomeware attackers
Ensuring cybersecurity awareness in hybrid workplace
Resetting security strategies while minimizing disruption and stress in the workplace for both employees and the security team
Key components of an effective people-centric defence strategy
Deploying a cybersecurity strategy that is optimised for a cloud-first, digital native environment

Moderator: Allan Tan, Group Editor-in-Chief, CXOCIETY Panelists:
Jasmine Goh, Head, Digital Security, EPF MALAYSIA
Apol Salud, Head of Security Engineering, MERALCO
Yvette Lejins, Resident CISO, PROOFPOINT APAC


11:35am

Ask the Expert Philip Sow, Sales Engineering Manager, PROOFPOINT

11:50am

Closing Remarks

12:00pm

Wrap Up & End of event Allan Tan, Group Editor-in-Chief, CXOCIETY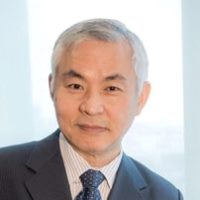 Allan Tan
Editor-in-Chief
Cxociety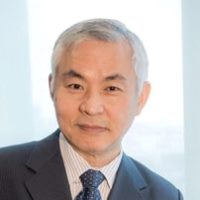 Allan Tan
Editor-in-Chief
Cxociety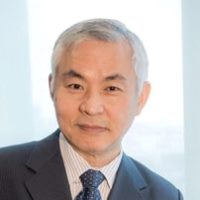 Allan Tan
Editor-in-Chief
Cxociety