Mapping your business strategy to ITM 2.0
At the MAS Annual Report 2021/2022 media conference, held on 19 July 2022, Ravi Menon, managing director of the Monetary Authority of Singapore noted that "the nature of globalisation is changing, and supply chains are adjusting, with a greater focus on business resilience."
He added that structural trends towards greater adoption of technology and the drive towards sustainability have gathered pace. He announced that in the coming months he will be outlining the Financial Services Industry Transformation Map (ITM) 2.0 – a blueprint of strategies and initiatives to further strengthen Singapore's position as a leading financial centre in Asia.
While details are not available at this time, what is clear is that the focus will be on strengthening the financial sector's resilience to climate risk and developing a vibrant sustainable finance ecosystem.
What does this mean for heads of technology and innovation at banks and insurance firms? 
The reality is that as businesses under constant pressure from disruption, competition, and constant change, they need to be able to react, respond and differentiate at speeds previously thought not possible for a regulated market. And they must do so while immersed in a tech talent drought.
How then can banks and insurers innovate and meet their customers' and users' expectations in the right time-to-market?
This 03 August 2022, we invite you to a closed-door roundtable discussion to address these issues even as leadership looks to align business strategies along the lines of ITM 2.0.
Among the topics we will cover include:
Proven approaches to accelerate product innovation with limited tech resources

How to integrate new methods of product development with legacy systems, without disrupting modernisation initiatives

How to align your product development efforts towards ITM 2.0
I look forward to seeing you on 03 August 20222 at Raffles City Convention Center.
Who Should Attend?
Chief Digital Officer or CIO equivalent or Head of IT
Enterprise Architect or Head of App dev
COO / Chief Product Officer

Time

Topic

12:30 pm

Registration & Networking

1:00 pm

Opening Remarks Allan Tan, Group Editorial-in-Chief, CXOCIETY

1:05 pm

Welcome Address Paul Higgins, EMEA Industry Lead, Banking & Financial Services, MENDIX

1:15 pm

Self-Introductions by Participants and Moderated Discussion Moderator:
Allan Tan, Group Editorial-in-Chief CXOCIETY

Co-Hosts:
Paul Higgins, EMEA Industry Lead, Banking & Financial Services, MENDIX

2:25 pm

Closing Remarks


2:30 pm

End of Event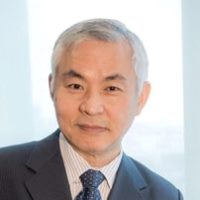 Allan Tan
Editor-in-Chief
Cxociety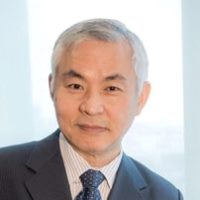 Allan Tan
Editor-in-Chief
Cxociety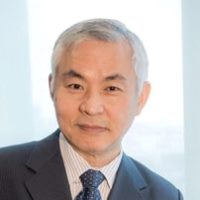 Allan Tan
Editor-in-Chief
Cxociety