Leveraging real-time data for resilience and growth
Catastrophic events highlight the ingenuity of the human mind and spirit. But it can also reveal weaknesses in strategies and execution. 
For instance, the COVID-19 pandemic has elevated the value of data towards making insightful decisions in real-time. But it has also revealed that while organisations have mastered the acquisition of data, many still struggle to acquire insights from the data to ensure effective operations – from pivoting strategies rapidly to redeploying resources and optimising plans for growth, profitability, demand, and efficiency.
McKinsey says rapidly accelerating technology advances, the recognized value of data, and increasing data literacy are changing what it means to be "data driven."
Real-time data is a key differentiator for the data-driven enterprise. It is about empowering user experiences, driving critical processes, and ultimately increasing customer satisfaction and revenue.
This 10th November, we invite you to an exclusive roundtable discussion, jointly organised by Cxociety and DataStax. At this event, we will cover proven strategies used by your peers in Indonesia and Asia, to achieve real-time data. 
We will show how your organisation can deploy real-time data strategies to improve customer experience, drive operational processes that respond to market changes as they happen, and gain competitive advantage as a data-driven enterprise.
Join us on 10th November at the Grand Hyatt Jakarta.
Who Should Attend?
CIOs

CTOs
Chief Data Officers
Head of Data / Data Engineering
Head of Applications 
Head of Developers
Head of IT

Time

Topic

4:30 pm

Registration & Networking

5:00 pm

Welcome Remarks Eileen Yu, Editorial Consultant, CXOCIETY

5:05 pm

Panel Discussion: Turning Sustainable Aspirations into Actionable Realities

Common reasons for having a sustainability initiative

Common challenges/hurdles companies face in executing a sustainability plan

What works, what doesn't

What a sustainability framework needs to have

Why the CFO is the best person to lead, and who should be part of the sustainability team?

Action items on sustainability journey


Moderator:
Eileen Yu, Editorial Consultant, CXOCIETY

Panelist:
William Foo, Group Chief Financial Officer, LUXASIA
Tan Kian Woo, Senior Vice President & Chief Financial Officer, NATIONAL UNIVERSITY OF SINGAPORE
Susanna Hasenoehrl, Senior Vice President and Head of Sustainability, Asia Pacific & Japan, SAP

5:45 pm

Ask the Experts

Building trust and transparency with sustainability reporting

How SAP's CFO uses sustainability reports day in, day out

Driving and transforming corporate sustainability with technology



Amit Verma, Regional Head - Office of CFO Solutions, Asia Pacific & Japan, SAP
Ayelet Rotblat, Chief Financial Officer, South East Asia, SAP

6:05 pm

Networking, Discussion & Cocktail Reception


7:00 pm

End of Event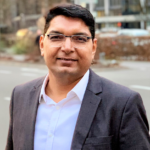 Regional Head - Office of CFO Solutions, Asia Pacific & Japan

SAP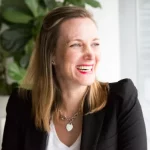 Chief Financial Officer, South East Asia

SAP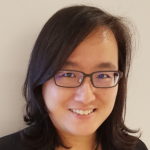 Editorial Consultant
CXOCIETY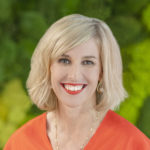 Senior Vice President and Head of Sustainability, Asia Pacific & Japan

SAP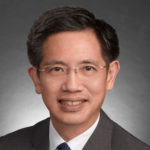 Senior Vice President & Chief Financial Officer

NATIONAL UNIVERSITY OF SINGAPORE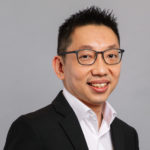 Group Chief Financial Officer

LUXASIA