Navigating your business transformation with SAP HANA
Many organizations today have vast amounts of data that remain largely untapped because they lack the right infrastructure to extract impactful business intelligence and drive their digital transformation.

Modern systems can deliver the agility enterprises need to respond to market changes and better enable them to manage an increasingly complex business environment.

With its in-memory processing and real-time data analytics capabilities, SAP HANA harnesses a company's data to fuel their business transformation. It not only streamlines processes and reduces system errors, but also provides meaningful insights to power better decision-making.

To help enterprises gain the most of their HANA deployments, SAP has collaborated with IBM and Red Hat for two decades to create a diverse portfolio of tightly integrated solutions.

Together, we offer a HANA journey that is tailored for your business environment and deliver new ways to unleash HANA, resolving business challenges long left unaddressed by other market players.

Key takeaways expected from the event:
Gaining business intelligence through digital transformation with SAP
Transforming and modernizing your SAP infrastructure with Red Hat
Arming up on reliability and resilience with IBM Power Systems for SAP HANA
Overcoming common challenges in digital transformation with IBM Power Systems for SAP HANA
Who Should Attend?
CIOs
CTOs
IT Directors & Senior IT professionals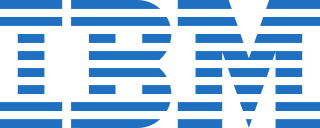 Time

Topic

9:30am

Registration

10:00am

Light Refreshments

10:30am

Opening and Housekeeping Eileen Yu, Editorial Consultant, CXOCIETY

10:35am

Welcome Remarks Rodney Regalado, Infrastructure Leader, IBM Singapore

10:40am

The Intelligent Enterprise

IBM and RedHat OpenShift Why SAP S/4HANA - The Intelligent ERP?
Why customers care about SAP S/4HANA?
Business value, innovative scenarios and drivers for SAP S/4HANA migration
Understand how SAP S/4HANA will help you to be agile and innovative

Shekhar Bhartiya, SAP Alliance Leader, IBM ASEAN

11:00am

Red Hat Modernization Transform your SAP infrastructure with Red Hat Enterprise Linux for SAP solutions

Understand the architecture and roadmap of Red Hat SAP solutions
Application modernisation of SAP solutions with OpenShift
Extending SAP with Cloud-Native Applications with OpenShift
Learn how SAP can be automated with Ansible

Irving Yap, APAC Strategic ISV Business Development Manager,, Red Hat

11:20am

Fireside Chat: Making the business case for SAP S/4HANA This fireside chat will explore why APAC enterprises should migrate to SAP S/4HANA and the key considerations in doing so. Discussion areas to include:

What are you most concerned about today with regards to having the right infrastructure to manage your company's data and customer journey?
What were the key driving factors in your decision to deploy SAP S/4HANA?
How did you work to ensure your implementation was successful?
What are the top benefits that SAP S/4HANA has generated for your company? (ie. what challenges did it resolve, what are some key ROI metrics)
What key (infrastructure) components would you advise other companies have in place to extract the most value out of their S/4HANA system?
What are some pitfalls they need to be mindful of (that you might have experienced in your implementation) and how should they avoid these?

11:40am

The Road to SAP HANA with IBM Power

Understand which benefits a customer will achieve by running SAP on IBM Power Systems
IBM Power Systems value proposition for SAP and SAP HANA
How did customers successfully implement SAP HANA on IBM Power Systems

Wai Sum Chan, Systems Technical Leader, Singapore, IBM

12:00pm

Closing Remarks Eileen Yu, Editorial Consultant, CXOCIETY

12:05am

Lunch

1:30pm

Event Close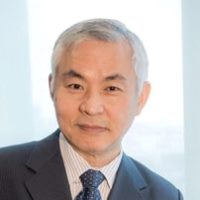 Allan Tan
Editor-in-Chief
Cxociety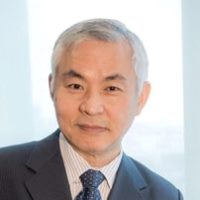 Allan Tan
Editor-in-Chief
Cxociety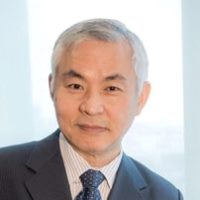 Allan Tan
Editor-in-Chief
Cxociety