Protecting your digital transformation future
Applications today are no longer built from scratch. A business application, for example, the application that welcomes you when you log in to your bank account from your mobile device, is comprised of multiple smaller applications that do specific tasks.
The application-building process can be thought of as a software supply chain managed in the same way as physical supply chains in manufacturing or retail or even the hospitality industries. Software supply chains follow the same quality principles – you need to source from pure suppliers, don't pass known defects downstream, and create a bill of materials to continuously track the location of every part. 
It is estimated that 90% of applications today are built using open-source components. Developers do not want to reinvent the wheel. Open source helps to deliver features faster, allowing the company to increase profits, and accelerate time to market.
Now the bad news. Piecing together software from different sources has the unintended consequence of exposing your applications to security breaches. Two of the most high-profile examples are the Kaseya supply chain attack on July 2021 and the Log4j Zero Day Vulnerability of December 2021 which left governments and enterprises exposed, vulnerable and in some cases breached. 
Gartner predicts that 45% of global organisations will experience a software supply chain attack by 2025. The numbers will likely be higher as smaller organisations with fewer resources, particularly in Asia where security professionals are a scarce resource.
Face it, digital transformation is as much about modernising your software infrastructure as it is about transforming your processes. Let us help you protect your DX investments by securing your software.
This FutureCIO in partnership with SUSE will hold a closed-door roundtable discussion to uncover just how vulnerable organisations in Singapore are to software supply chain attacks.
Discussions will centre around:
Proven approaches to identifying and securing their critical business applications, and data, and how to mitigate against the unknown.
How to listen to reporting, understanding the data, and not perception.
How to effectively respond to zero-day software vulnerabilities and malware.
Leveraging security automation to address security threats promptly and accurately in the software supply chain.
Join us this October 12. It is the best two-hour investment of your time.
Who Should Attend?
CISO

Heads of IT Security (Directors and above)

Time

Topic

11:30 am

Registration

12:00 pm

Welcome & Housekeeping Allan Tan, Group Editor-in-Chief, CXOCIETY

12:10 pm

Opening Remarks

Senior Representative, SUSE

12:15 pm

Self-Introduction by Attendees Moderated Discussion: Protecting your digital transformation future

1:45 pm

Closing Remarks

Senior Representative, SUSE

2:00 pm

End of Event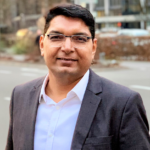 Regional Head - Office of CFO Solutions, Asia Pacific & Japan

SAP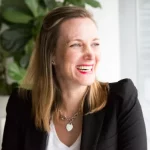 Chief Financial Officer, South East Asia

SAP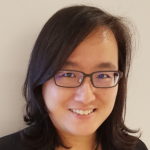 Editorial Consultant
CXOCIETY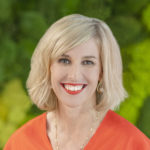 Senior Vice President and Head of Sustainability, Asia Pacific & Japan

SAP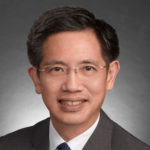 Senior Vice President & Chief Financial Officer

NATIONAL UNIVERSITY OF SINGAPORE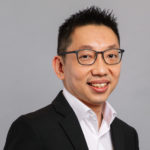 Group Chief Financial Officer

LUXASIA