Recalibrating Your Identity Security Strategy for the Digital-Native Economy
In the digital economy, identity is the new perimeter. An identity can be human, machine or an application. It can reside anywhere and can be everywhere. As such it can also become the attack path to the organization.
Identity security protects against the cyber threats by enabling the management and governance of access for every digital identity within an organization.
"Organizations continue to grapple with the security and regulatory demands of public cloud and software as a service," said Lawrence Pingree, managing research vice president at Gartner. "Looking ahead, we're seeing early market signals of growing automation and further adoption of machine learning technologies in support of AI security. To combat attacks, organizations will extend and standardize threat detection and response activities."
To meet an organization's evolving identity security needs, FutureCIO and Sailpoint will host a virtual roundtable to be attended by heads of information security in Asia.
Among the goals of the roundtable is to enable participants to develop a concise identity security strategy that is framed around current governance and regulation, takes into consideration the importance of securing all identities that interact with the business, and mitigate against the risks of an evolving threat landscape.
Identity Security is about keeping safe an organization's most critical assets while ensuring authorised users have instant access to everything they need without compromising security and productivity.
Join us at this virtual roundtable as we address critical issues organizations such as yours will be facing in 2022 and beyond.
Who Should Attend?
CISOs / Head of Security
CIOs
CTOs
IT / IT Security Directors

Time

Topic

11:00am

Welcome & Housekeeping Allan Tan, Group Editor-in-Chief, CXOCIETY

11:05am

Opening Keynote: Re-writing the rules of insurance fraud detection in a post pandemic world

The real cost of fraudulent claims and investigating suspected frauds for honest customers
Going beyond the simple transactional monitoring systems to detect fraudulent activities amidst the increasing sophistication of insurance frauds
Investing in people and processes to expand the anti-fraud arsenal of technologies and integrating them into operational systems

Kenneth Koh, Head of Industry Consulting APJ, SAS

11:10am

Fireside Chat: Containing the Threat of Insurance Fraud

Understanding insurance claims fraud
Top things COVID-19 has put pressure on insurance sector in Asia
Addressing the main challenges insurers (and their cohorts) to mitigate the risks of rising fraud cases
Best practice in containing/curtailing fraud in Asia

<!--
Interviewer:
Allan Tan, Group Editor-in-Chief, CXOCIETY--> Interviewee:
Nirmal Paul, VP and Head - Fraud Prevention Unit & Claims Investigation, BAJAJ ALLIANZ LIFE INSURANCE COMPANY LTD.

11:20am

Panel Discussion: The Reality of Insurance Modernization

Identifying specific insurance fraud activities that are getting more common in Asia
Role of technology in the fight against fraud today
Emerging technologies that likely offer the best assistance in mitigating fraud risks
Embedding technology to an insurance special investigation unit
Collaborating with regulatory bodies to prevent rising fraud in Asia


Moderator:
Allan Tan, Group Editor-in-Chief, CXOCIETY Panelists:
Darwin De Guzman, Head of Information Security, AIA PHILIPPINES
Nirmal Paul, VP and Head - Fraud Prevention Unit & Claims Investigation, BAJAJ ALLIANZ LIFE INSURANCE COMPANY LTD.
Kenneth Koh, Head of Industry Consulting APJ, SAS
Cathy Zhang, Head L&H Claims | Director | Life & Health Business Management, SWISSRE ASIA

11:50am

Ask the Expert

12:00pm

Wrap up & Close of event Senior representative, SAS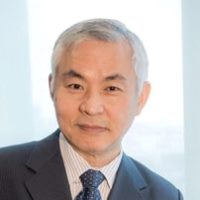 Allan Tan
Editor-in-Chief
Cxociety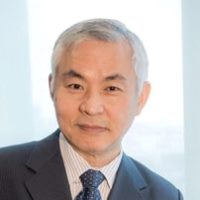 Allan Tan
Editor-in-Chief
Cxociety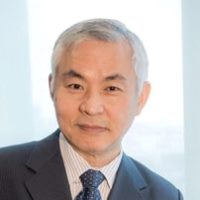 Allan Tan
Editor-in-Chief
Cxociety