Webinar: Secrets to Customer-Centric Bank Branch Innovations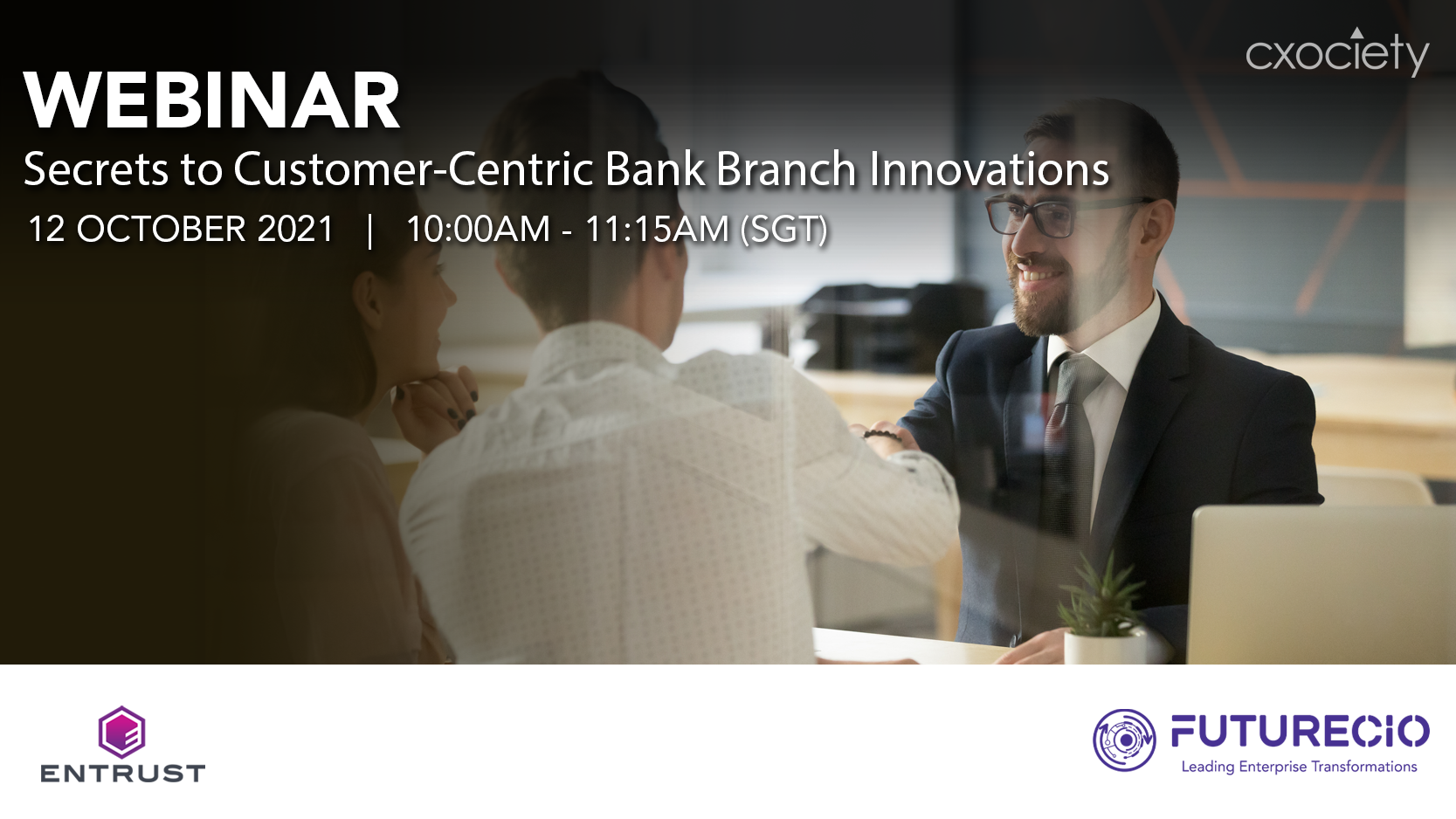 Digital transformation has introduced new ways for customers to engage with their banks. The world is increasingly adopting digital communication avenues while still leveraging vital physical touchpoint – this experience is sometimes referred to as "phygital". In Southeast Asia, banks are taking the "phygital" approach to expand and deepen customer relationships.
Szilard Farkasdi, research manager, IDC Financial Insights Europe, says "phygital" banking branches are an emerging trend that some very innovative banks have started implementing to further elevate customer service in their branches, provide innovative and convenient solutions to clients, diversify and optimize revenues and costs, and further digitally educate their customer base.
FutureCIO discussions with business, operations and technology leaders at banks across Asia reveal the opportunity is ripe for bank to transform the branch to platforms of higher customer engagement.
Join us this 12th October for a truly expansive discussion of innovative ways to deepen customer engagement and introduce new ways of selling to customers. Make customer complaints like inaccessible, repetitive processes and long waiting time a distant memory.
Event Rundown
Time
Agenda
10:00
Introduction and Welcome Address
Allan Tan, Group Editor-in-Chief, CXOCIETY
10:05
Opening Remarks
Andy Cease, Manager, Product Marketing, ENTRUST
10:20
Panel Discussion with Audience Q&A

MODERATOR:

Allan Tan, Group Editor-in-Chief, CXOCIETY

PANELISTS:

Foo Tee Meng, General Manager, ADERA GLOBAL SMART TECH
Saurabh Mundhra, Director, Regional Payments Head, Citi Consumer Bank – Asia and EMEA, CITI
Andy Cease, Manager, Product Marketing, ENTRUST

11:05
Closing Remarks
11:10
CLOSE
* Agenda is subjected to changes
To RSVP for this event, please fill in the form below:
Date:
12 October 2021, Tuesday
Time:
10:00AM – 11:15AM SGT
Who Should Attend:
From banks & financial institutions:
– COOs
– Senior Digital Transformation / Customer Services / Digital Channels / Product Marketing professionals