VIRTUAL ROUNDTABLE
Creating Disruptive Advantage with SAP S/4HANA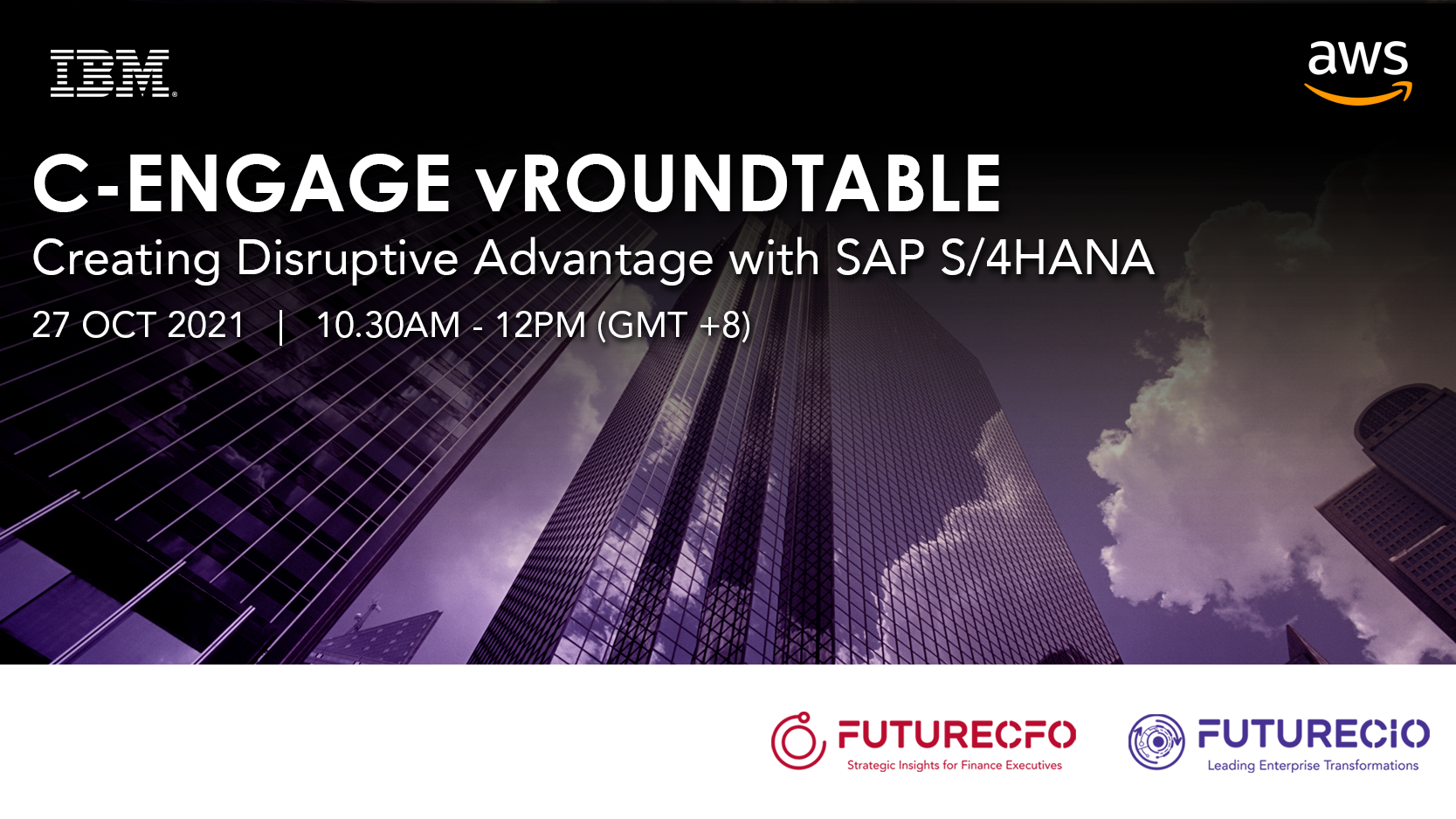 The uncertainty created by the pandemic has caused management to realize that time is finite and short. With predictability in short supply, adaptability is now a mandatory business competency with accelerated pace of change as the new normal.
SAP ECC remains one of the most widely used ERP versions in the world today with 84% of DSAG members and 78% of ASUG members. That said, S/4HANA has a firm place in customers' plans with 69% of DSAG members and 57% of ASUG members saying they are considering using it in the future.
The move to SAP S/4HANA is not an if but a when. With the clock ticking, delays will only compound the migration as available third-party resources become scarce closer to the end of ECC support. But more important, any delays to implement the new platform will also impact the organisations' ability to reap the benefits of new technology features like embedded analytics, better usability as in the case of Fiori, and more important – more time dedicated to digital transformation and business innovation.
This 27 October 2021, FutureCFO/FutureCIO in partnership with AWS and IBM, invites you to a virtual roundtable to discuss key operational, technical, and financial concerns about your migration strategies to SAP S/4HANA. We have assembled experts with hands-on experienced in helping enterprises such as yours migrate to the new platform in weeks not years.
In this roundtable, we will cover topics including:
Building a business case for migration now
Proven methodology for safe, fast migration to SAP S/4HANA
Creating a change-resilient organisation
Time

Agenda

10:30

Opening by Moderator
Allan Tan, Group Editor-in-Chief, CXOCIETY

10:35

Self-Introductions
by Participants

10:45

Moderated Discussion Co-Hosts:
Rahul Mainkar, Senior Sales Specialist, SAP ON AWS
Sabu Gopinath, Vice President, Asia Pacific and China, Strategic Partnerships & Enterprise Applications, IBM CONSULTING

11:45

Closing Remarks

11:55

Wrap-Up
Allan Tan, Group Editor-in-Chief, CXOCIETY

12:00

CLOSE
* Agenda is subjected to changes
To RSVP for this event, please fill in the form below:
27 October 2021, Wednesday
10:30AM - 12:00PM (GMT +8)
- CIOs
- CFOs
- CTOs
- Senior IT and finance/procurement professionals