VIRTUAL ROUNDTABLE
Cyber Recovery: An Imperative for ASEAN Outperformers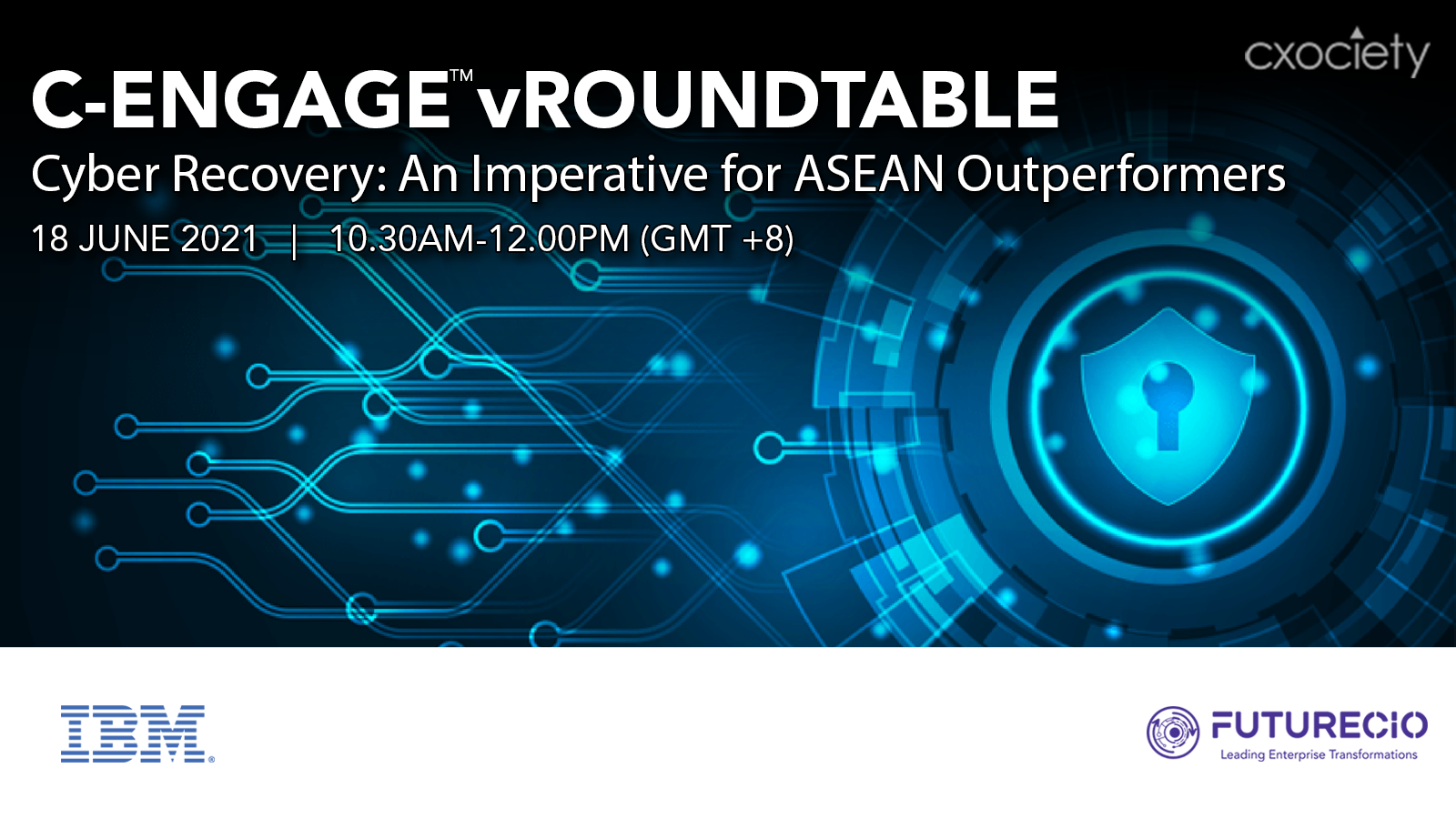 According to INTERPOL, cybercrime is progressing at an incredibly fast pace, with new trends constantly emerging. Cybercriminals are becoming more agile, exploiting new technologies with lightning speed, tailoring their attacks using new methods, and cooperating in ways we have not seen before.
In ASEAN, the three most common attacks are business e-mail compromise (BEC), phishing and ransomware. Of course, other attacks like e-commerce data interception, cyber scams and cryptojacking are no less crippling.
And whereas countermeasures such as zero trust architectures and defence-in-depth strategies have their place in the data security strategy of organisations – public and private, it is even more critical to have a cyber recovery strategy because when faced against an evolving threat landscape, there will always be gaps in our defence strategies. In these instances, the fastest time recovery becomes the goal.
Welcome to Cyber Recovery: An Imperative for ASEAN Outperformers – a roundtable discussion organised by FutureCIO in partnership with IBM. The goal of this event is to help you understand the why and how of responding to cyberattacks.
In this roundtable, we will focus on the key areas of detect, respond, and recover, diving in detail into best practices, proven methodologies, what works for specific use cases, and how to know what fits your specific business and operational needs. We will also look you can customise your detect-respond-recover strategy so that it fulfils the regulatory compliance specific to your business.
Time

Agenda

10:15

VIRTUAL MEET & GREET


10:30

Opening by Moderator
Allan Tan, Group Editor-in-Chief, CXOCIETY

10:35

Welcome Address by Host
Sandeep Kumar, Resiliency Services Leader Global Technology Services, IBM ASEAN


10:45

Self-Introductions
by Participants Moderated Discussion

11:50

Closing Remarks by Host
Emilio Griman, Director of Center of Competency, IBM Resiliency Services, Global Technology Services, IBM

12:00

CLOSE
* Agenda is subjected to changes
To RSVP for this event, please fill in the form below:
10:30AM - 12:00PM (GMT +8)
- CIOs
- CISOs
- CTOs
- CROs
- Cyber Recovery Managers
- Business Continuity Managers
- Data Protection Managers
- Senior IT professionals