Virtual Roundtable: The Secret to Successful Transformation Now and After COVID-19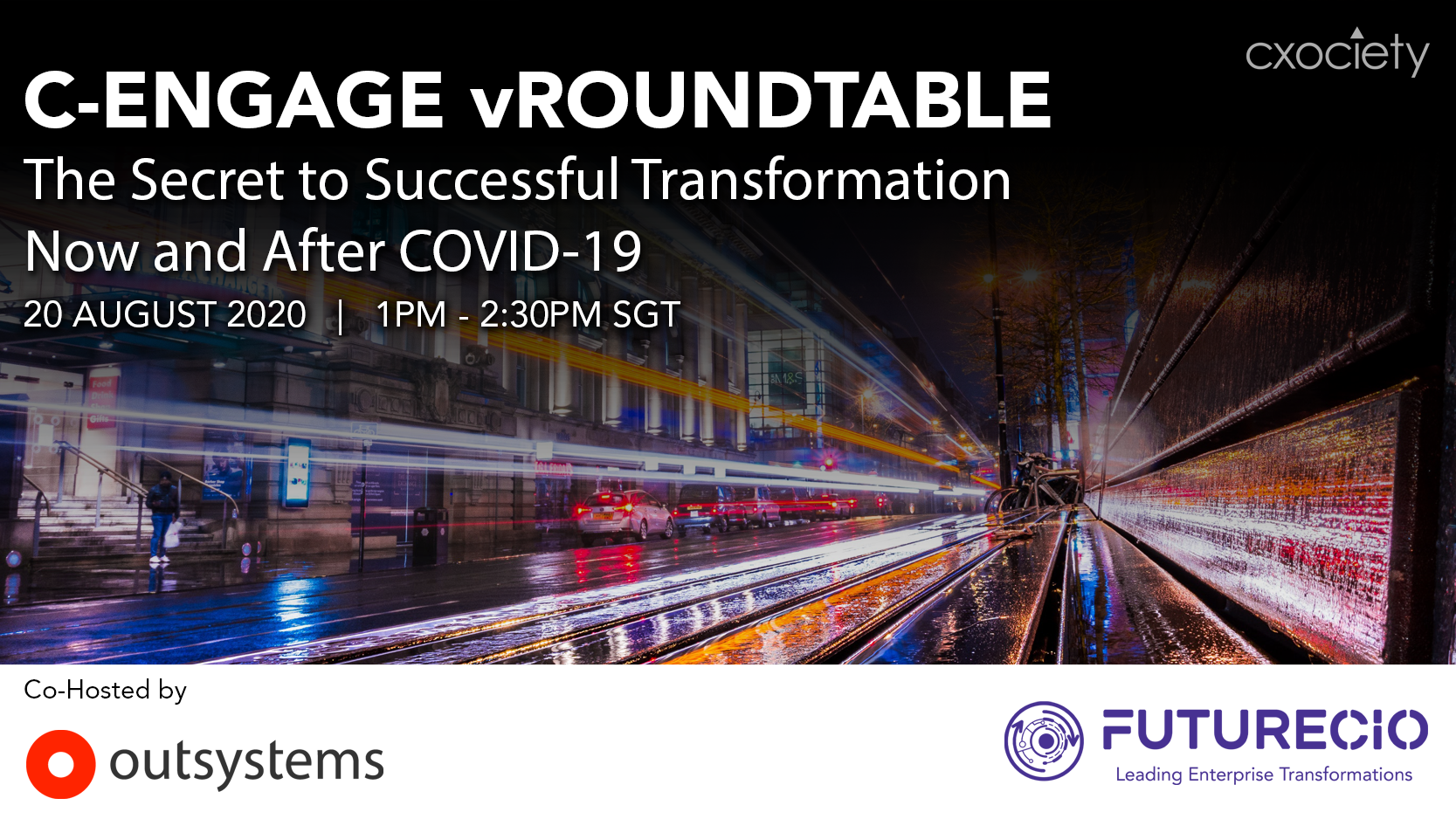 Setting the Scene
The Agile momentum is stalling. Lack of relevant skills and experience, failure to communicate and collaborate with business units, and mounting pressure on IT to deliver faster time-to-market are among the most cited issues. Organisations are also failing to commercialise and scale pilots of promising innovations. Welcome to the reality of digital transformation – where 70% failure is the norm according to McKinsey.
Businesses with digital transformation (DX) agendas are focusing on several technologies and ideas at the same time in search of the right mix that will create new business models that deliver the desired outcomes – operational efficiencies and sustained positive customer experience that lead to profitable revenue.
So why are DX initiatives still not achieving the desired success? Gartner suggests they fail to consider adopting a platformification-based business model. Neither new nor untested, platformification elevates the economic benefits of cloud and other technologies into a sustainable strategy for growth and innovation.
This 20th of August 2020, CXOCIETY/FutureCIO, in partnership with OutSystems, will host a roundtable discussion to uncover the challenges severely limiting IT's ability to:
Unhinging from legacy systems, thinking and processes from well-entrenched operational mindsets
Accelerate digital transformation in the post-COVID-19 normal through a platformification business model
Position IT as architects of business value
Join us in what we expect will be the most stimulating and rewarding discussion on how IT leadership can finally lead the transformation journey post pandemic crisis, and future disruptions still to come.
Time

Agenda

12:45

VIRTUAL MEET & GREET

13:00

OPENING BY MODERATOR
Allan Tan, Group Editor-in-Chief, Cxociety

13:05

WELCOME ADDRESS BY HOST
Leonard Tan, Country Manager, Singapore, OutSystems

13:15

SELF-INTRODUCTIONS
by Participants

MODERATED DISCUSSION

14:25

CLOSING REMARKS
Leonard Tan, Country Manager, Singapore, OutSystems

14:30

CLOSE
* Agenda is subjected to changes
This is a by-invitation-only event. You may submit your interest to join the event here. Successful registrants will receive confirmation email from Cxociety within 3 working days (exclude weekends and Public Holidays).