Virtual Roundtable: Futureproofing Your Digital Transformation Initiative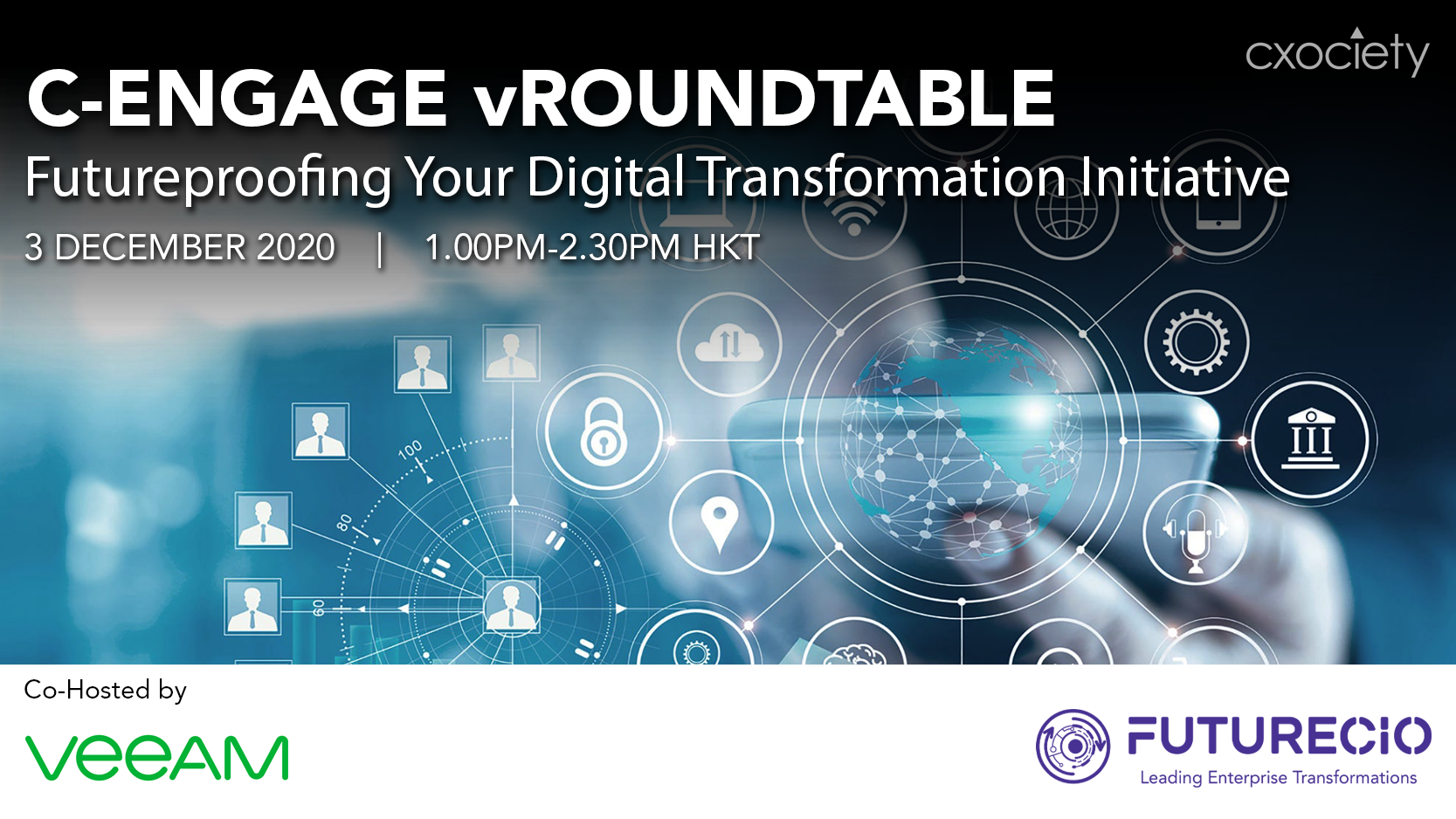 COVID-19 is forcing an acceleration of digital transformation initiatives. One of the key tenet of this transformation is improving how organisation access and protect data in dynamically to enable real-time decision-making from anywhere at anytime and on any device.
Easy to say, hard to achieve when you consider that current data architectures are application-centric and therefore difficult to share, manage and protect.
In sharing his views on how to "Maximize Benefits in Your Improved Data Management – 2021 and Beyond" Mark Beyer, distinguished VP analyst at Gartner predicts that the future of data management will be distributed, disparate, dynamic and discovered, with humans and machines working as teammates and partners in a flow of data."
FUTUREPROOFING YOUR STRATEGY TODAY
With enterprise data projected to grow at 42.2% annually, and only 32% of data available for enterprises to put to work, organisations must look to re-architect their data strategy from edge to core.
CXOCIETY in partnership with VEEAM will present the key challenges, opportunities and proven approaches to managing data more efficiently regardless of where they are stored, and from what channel and application they are being called from. And to do so while complying with evolving regulations.
We will cover key issues like:
Re-engineering your data strategy in a hybrid new way of work environment
What will a data-centric architecture and infrastructure of the future look like?
How will your teams and organisational structure change to adapt to this future?
Time (SGT)

Agenda

12:45

VIRTUAL MEET & GREET

13:00

OPENING BY MODERATOR
Allan Tan, Group Editor-in-Chief, Cxociety

13:05

WELCOME ADDRESS BY HOST
Joseph Chan, Senior Regional Director, VEEAM SOFTWARE

13:10

MODERATED DISCUSSION

14:15

CLOSING REMARKS


14:30

CLOSE
* Agenda is subjected to changes
This is a by-invitation-only event. You may submit your interest to join the event here. Successful registrants will receive confirmation email from Cxociety within 3 working days (exclude weekends and Public Holidays).
3 December 2020, Thursday