Virtual Roundtable: Re-Engineering your Security Strategy for a Hybrid, Multi-Cloud Future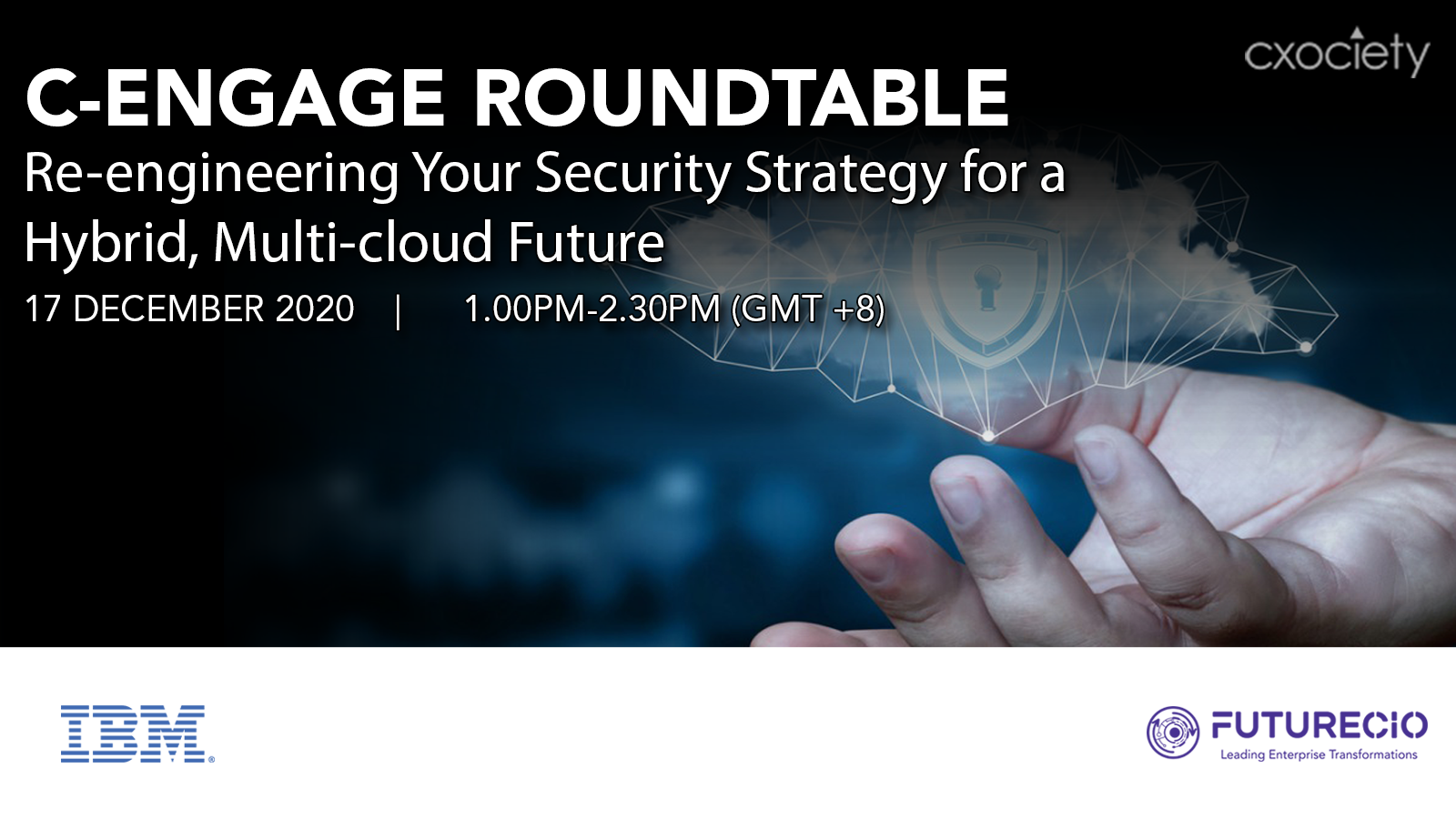 Even before COVID-19, organisations were pursuing a cloud strategy as part of their digital transformation initiatives. Pandemic controls like social distancing and the ensuing remote work practice have further accelerated the cloud imperative.
While the pandemic showed the ingenuity of the human spirit creating new opportunities and new ways of doing things, it also spurred cybercriminal elements to exploit the vulnerabilities in technologies, processes and human behaviour to their advantage.
"Cybercriminals are developing and boosting their attacks at an alarming pace, exploiting the fear and uncertainty caused by the unstable social and economic situation created by COVID-19," said Jürgen Stock, INTERPOL Secretary General.
Given the escalating threats and the narrowing window of opportunity, CXOCIETY, in partnership with IBM, will host a roundtable discussion on building security into every phase of your cloud journey. Among the topics to be covered are:
Futureproofing threat management strategy by continuously managing threats to ensure cloud resiliency
Create a secure cloud strategy and roadmap, covering build-deploy-manage roadmap
Cyberattacks trends from edge to core
Time

Agenda

12:45

VIRTUAL MEET & GREET


13:00

Opening by Moderator
Allan Tan, Group Editor-in-Chief, CXOCIETY

13:05

Welcome Address by Host - IBM
Aaron Banks, Security Services Sales Leader, IBM ASEAN

13:15

Self-Introductions
by Participants Moderated Discussion

14:25

Closing Remarks
Sapna Sumbly, Senior Managing Consultant, IBM CLOUD & COGNITIVE SOFTWARE

14:30

CLOSE
* Agenda is subjected to changes
To RSVP for this event, please fill in the form below:
17 December 2020, Thursday