Webinar: Solving the Financial Close, Period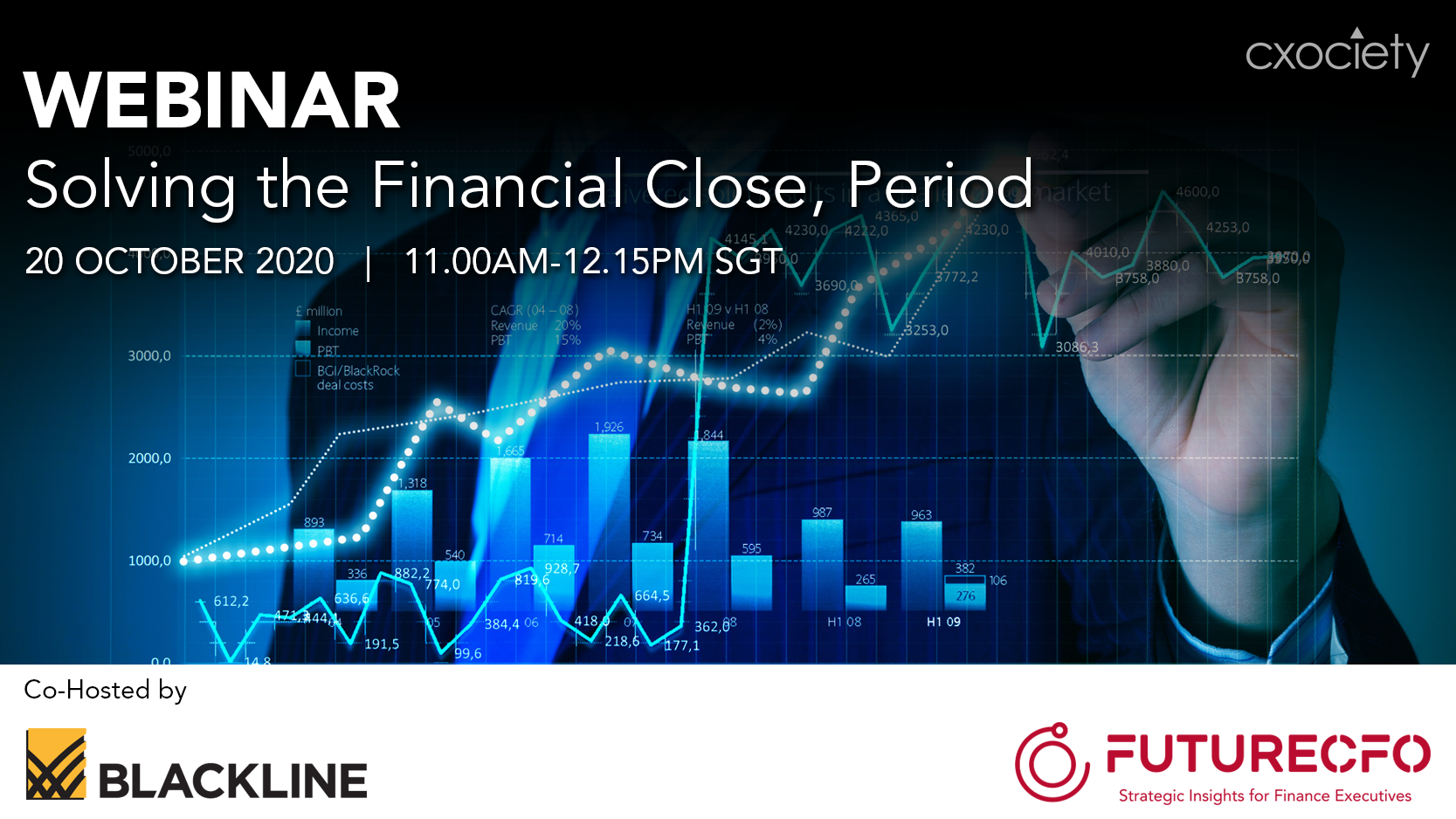 The American Institute of CPAs (AICPA) noted that "most companies, from small businesses to publicly traded firms, have a month-end close process. If all goes well, the close is a routine process that does not attract much attention from management or business owners. But it's a completely different story if the numbers are late—or wrong."
The reality is that the monthly closing of books can take up to two weeks. Year-end closing of books can still average about three months, particularly when accounting is asked to be creative. There is growing myth around the power of intelligent automation to ease the closing of books.
But that is only one side of the story.
The more important aspect of accounting is the need to provide business managers with insight about the company's cash flow, liquidity, its ability to continue operating not just in the next month, but even further out.
COVID-19 has placed the onus on finance not only to draw up a company's financial position at any given time, but to predict with a degree of certainty, how the business can respond to changes in the market.
Welcome to "Solving the financial close, period" – a CXOCIETY webinar, co-hosted with BlackLine. In this event, we dispel the misinformation that exists in accounting practices. We will cover topics like:
The role of Excel, accounting packages, ERP and RPA in accounting and financial close


Strengths and Weaknesses

How remote working (and soon hybrid working) may make things more "interesting" for finance
How to leverage change and uncertainty to position CFOs and Controllers as strategic advisors to the business
Time

Agenda

11:00

Introduction
Allan Tan, Group Editor-in-Chief, CXOCIETY

11:10

Opening Remarks
Terry Smagh, Senior Vice President and General Manager, Asia Pacific and Japan, BLACKLINE

11:15

Fireside Chat Interviewer:
Allan Tan, Group Editor-in-Chief, CXOCIETY Interviewee:
Terry Smagh, Senior Vice President and General Manager, Asia Pacific and Japan, BLACKLINE

11:30

Panel Discussion with Guest Panellists Moderator:
Allan Tan, Group Editor-in-Chief, CXOCIETY Panellists:
Terry Smagh, Senior Vice President and General Manager, Asia Pacific and Japan, BLACKLINE
Felix Wang, GM Accounts, Finance and Admin, ITOCHU PLASTICS
Regional Head of Finance – Middle East Asia Pacific, PUMA ENERGY

11:50

Audience Q&A


12:05

CLOSING REMARKS
Allan Tan, Group Editor-in-Chief, CXOCIETY

12:15

CLOSE
* Agenda is subjected to changes
To RSVP for this event, please fill in the form below: